[ Return to the B.O.Y.S. Boys On Your Screen Main Page ]
---
Favorite Boy Films
December 2007
In December 2007, participants at the B.O.Y.S. forum were invited to submit their choices for the best boy films, selecting up to 100 titles from a large master list compiled from suggestions from many different posters. The list below refects the result of that vote. Special thanks go to the posters known as Normal Angel, chesham, and Jim for leading the effort to compile the initial list, and especially to Moody Richard who conducted the voting process and compiled the results. Thanks to Klompen for formatting the posted list and assembling captures from the films, and to the individuals who originally made those caps. Finally, thanks to everyone who suggested titles, submitted votes, or commented on the process. These results include votes by the following 41 individuals:


Aniyunwiya | B_O_B | bipolar lover | Cal |chesham | Daedalus | Dodger | Doodle | Felix | Festus | filmfan93 | Foex3 | Graumps | Icarus | jacksawyer13 | Jeansfan | Jim | Klompen | Lanky Lad | LAO | Luke | MadQuoter | Midshipman | Moochie | Moody Richard | Normal Angel | O.F. | onlinesavage | Pelle | Popeye | Postboys | Puer Amor | Romulus | Ron Decline | Sensitive Stephen | skins | Springbok | Timmy Martin | Trowa Barton | Wilber | yoyodan
---
Favorite Boy Films (December 2007)
The number of votes received is shown in parentheses.
When several films received the same number of votes, they are listed alphabetically.
The film title is a clickable link to IMDb for detailed information.
The original list of film candidates numbered almost 700. The alphabetical list at the bottom of this page contains 338 movies, which includes both the top movies and all of the honorable mentions with at least 3 votes.
---
001 (33) - STAND BY ME 1986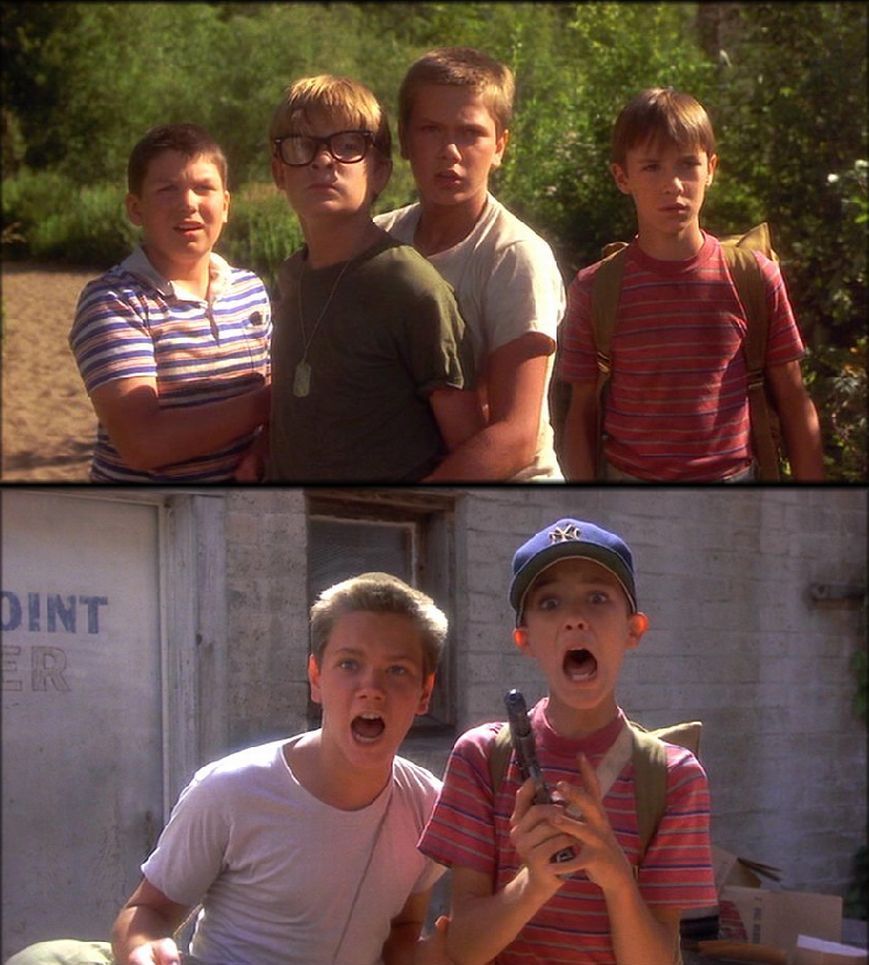 002 (29) - EMPIRE OF THE SUN 1987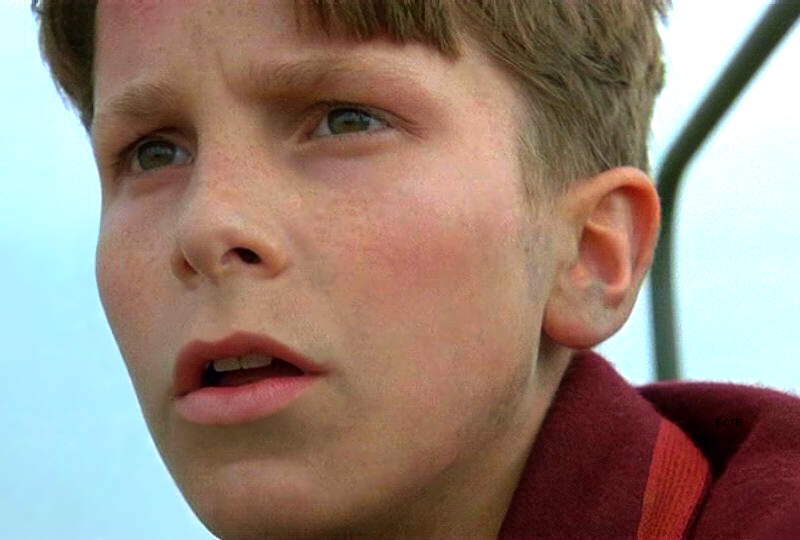 003 (29) - LORD OF THE FLIES 1963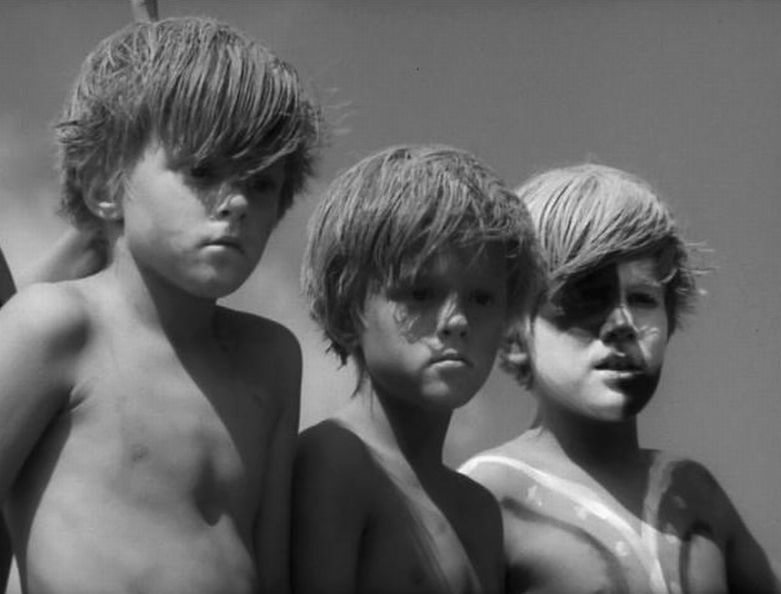 004 (25) - BILLY ELLIOT 2000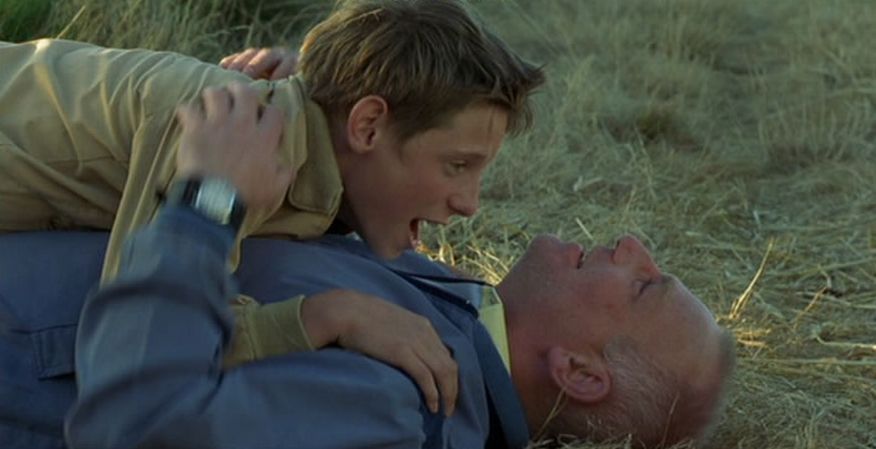 005 (25) - NEVERENDING STORY, THE 1984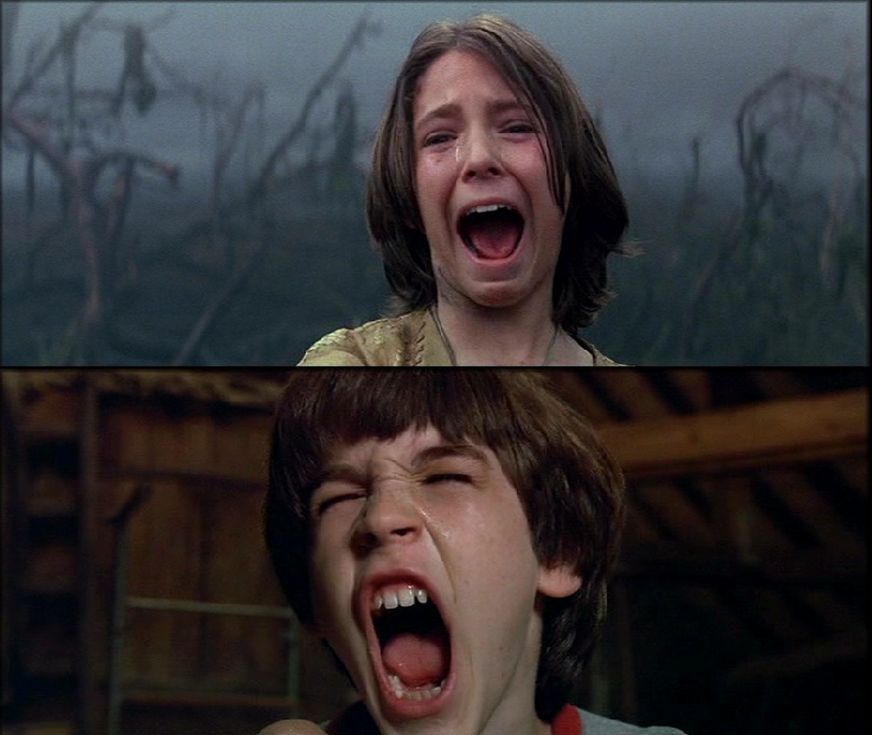 006 (24) - PELLE THE CONQUEROR (PELLE EROBREREN) 1988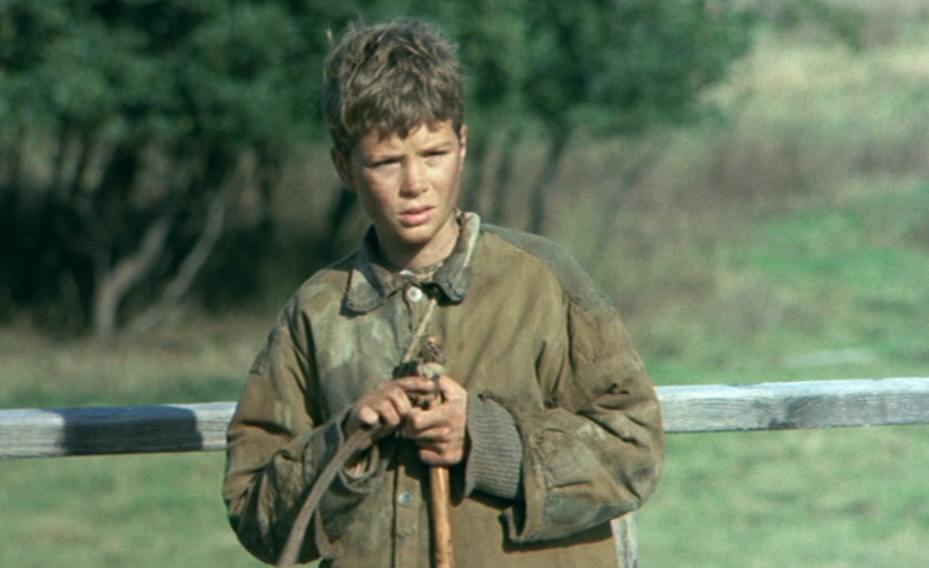 007 (23) - CURE, THE 1995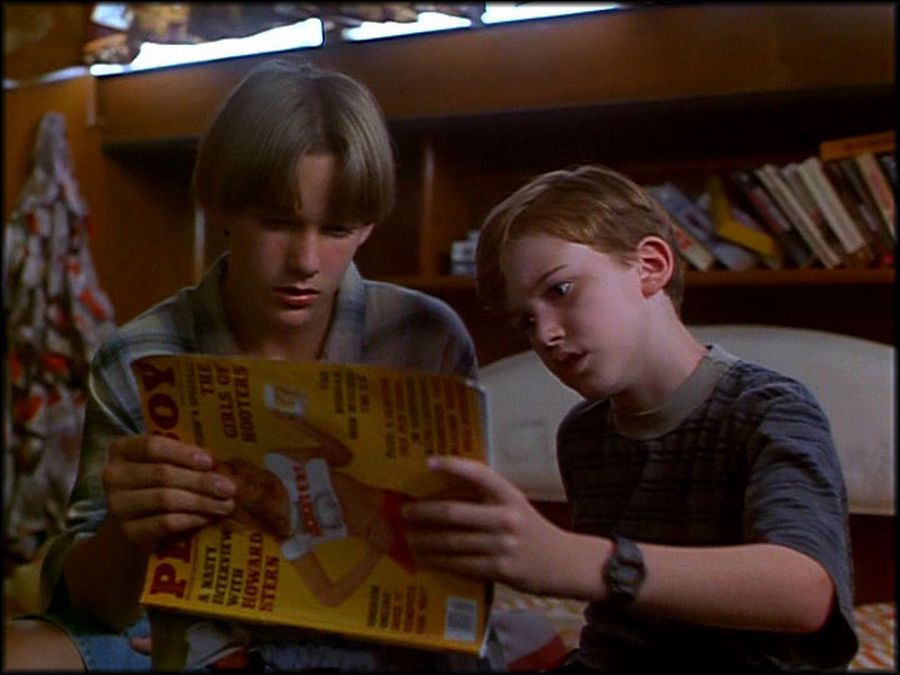 008 (23) - YOU ARE NOT ALONE (DU ER IKKE ALENE) 1981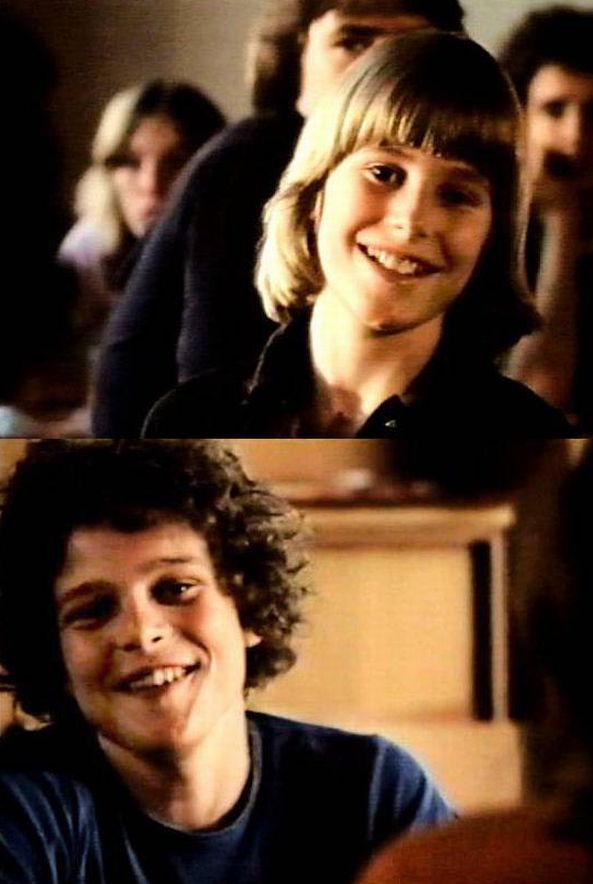 009 (22) - D.A.R.Y.L. 1985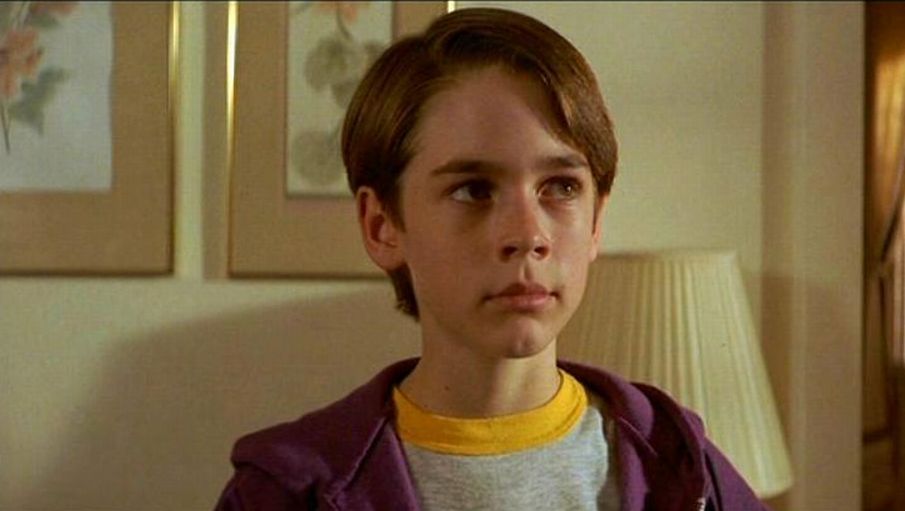 010 (21) - FOR A LOST SOLDIER (VOOR EEN VERLOREN SOLDAAT) 1994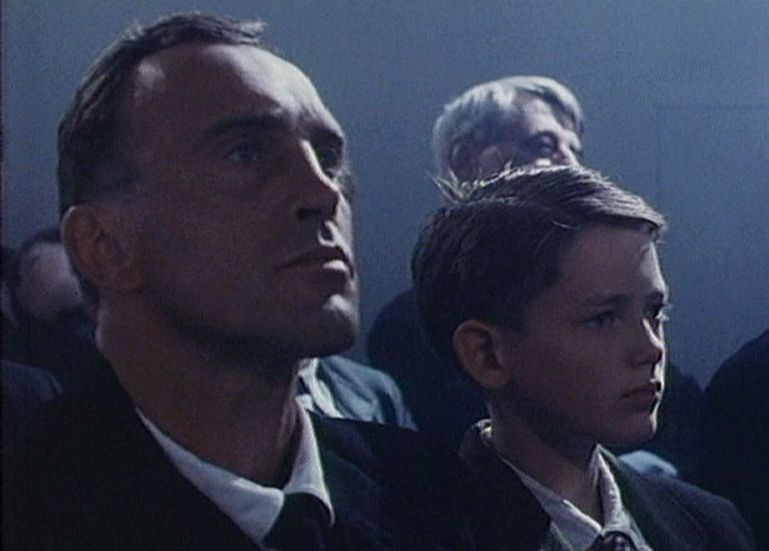 011 (21) - PETER PAN 2003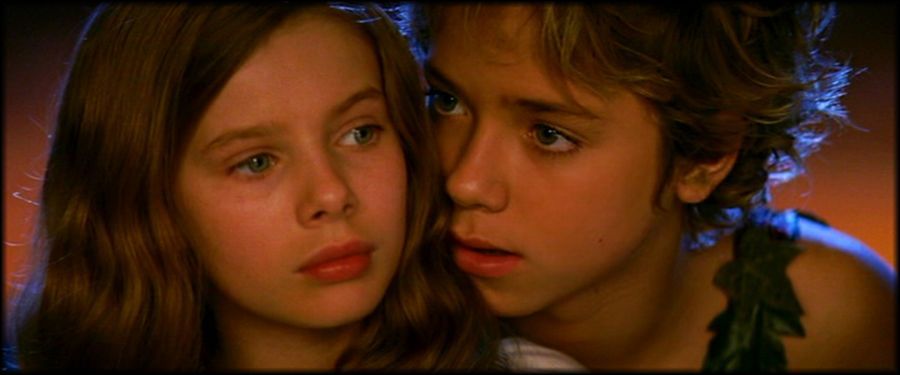 012 (21) - SECOND BEST 1994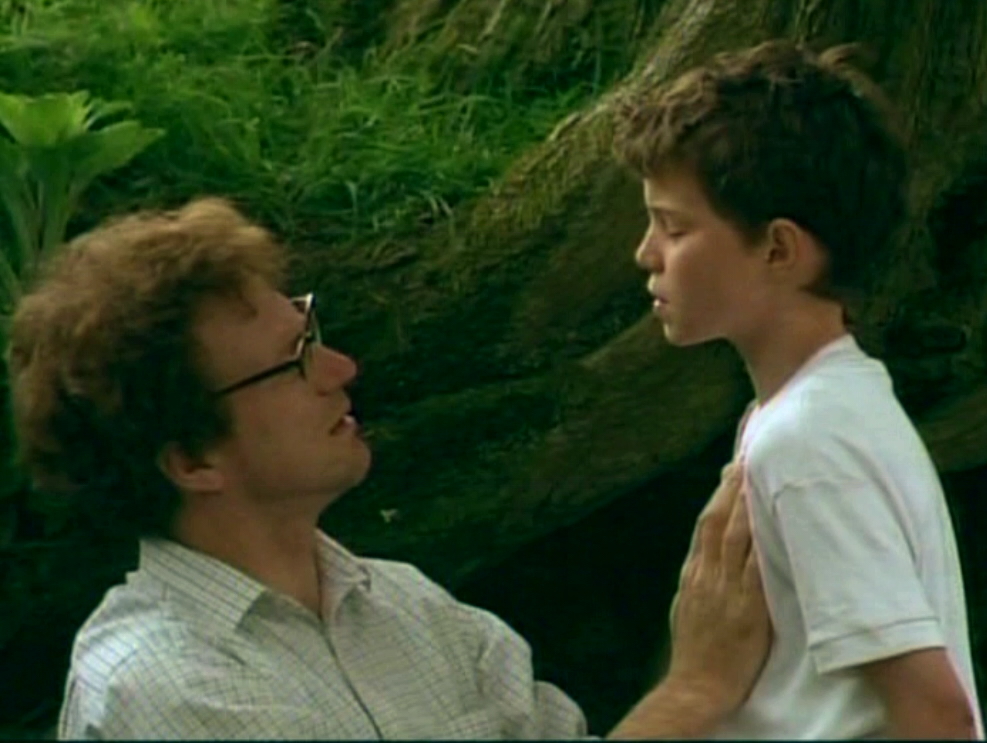 013 (20) - AU REVOIR LES ENFANTS 1987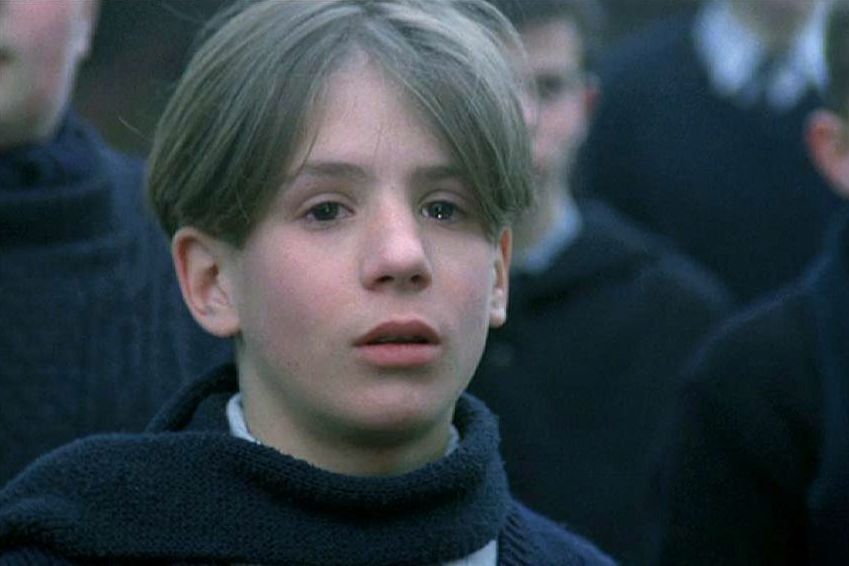 014 (20) - BLACK STALLION, THE 1979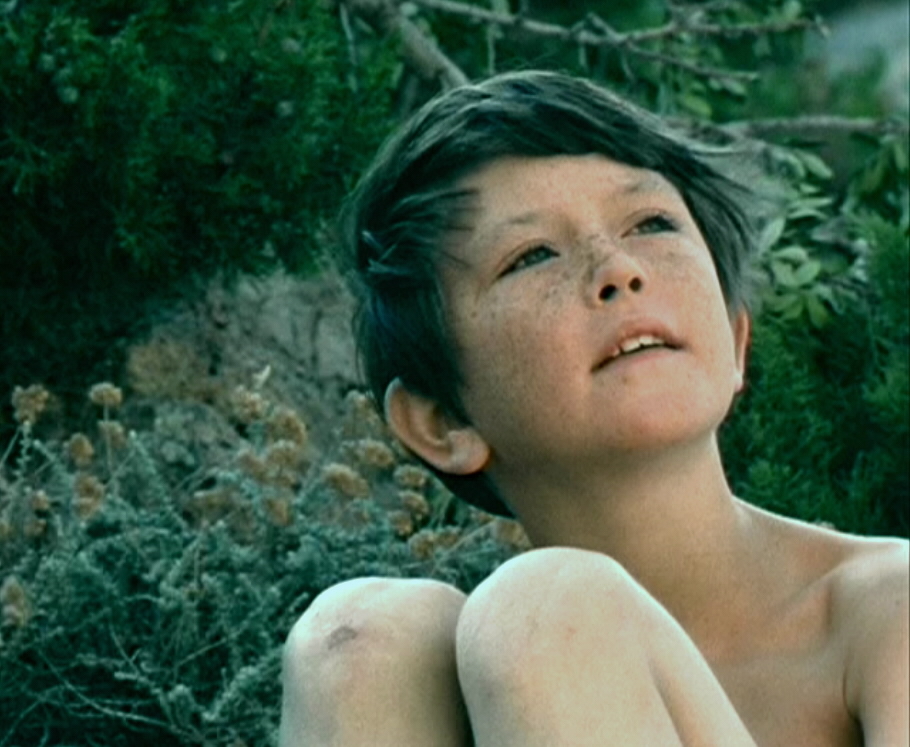 015 (20) - CRISSCROSS 1992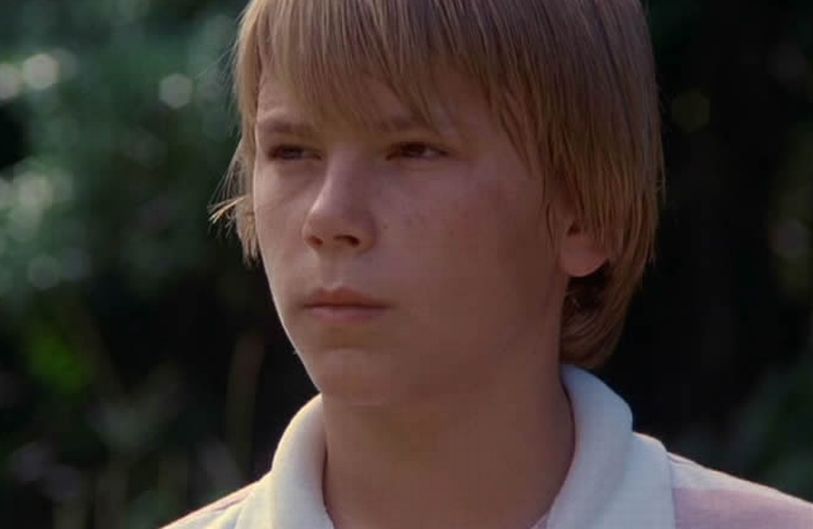 016 (20) - MY FATHER'S GLORY (GLOIRE DE MON PÈRE, LA) 1990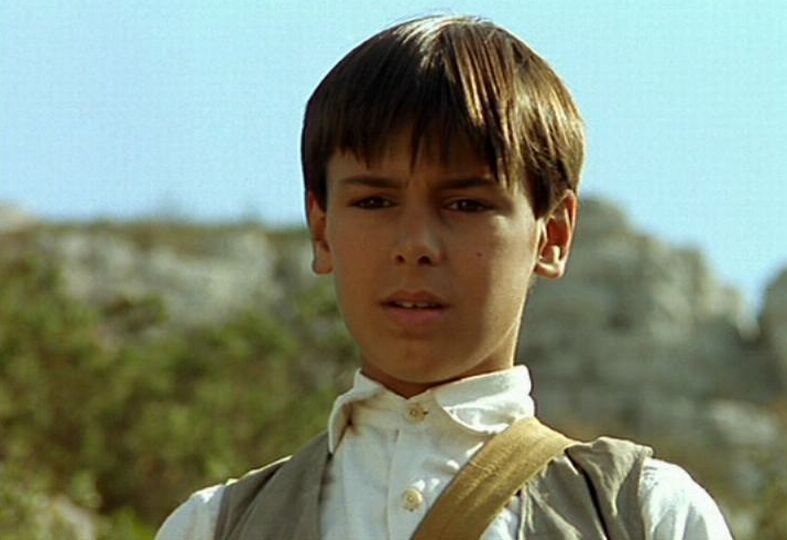 017 (19) - E.T. THE EXTRA-TERRESTRIAL 1982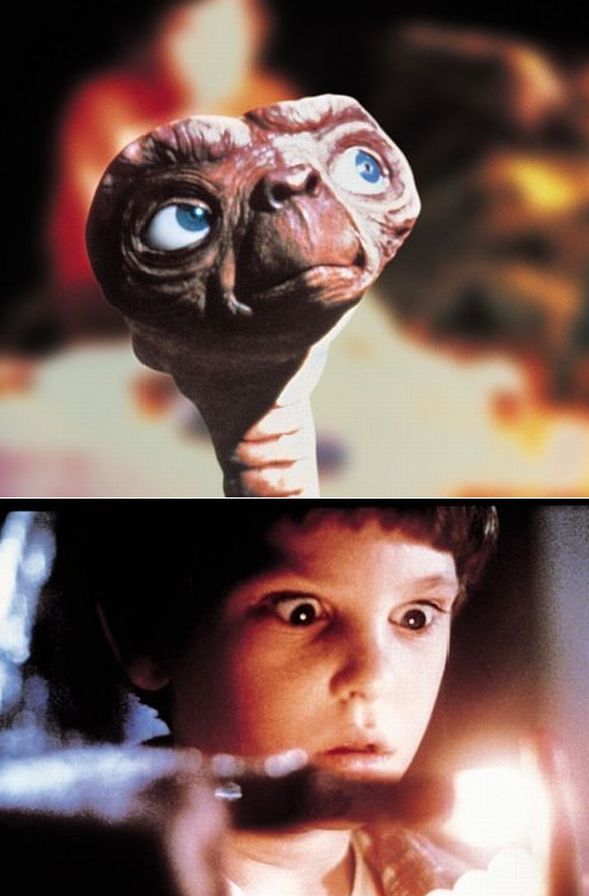 018 (19) - I'M NOT SCARED (IO NON HO PAURA) 2003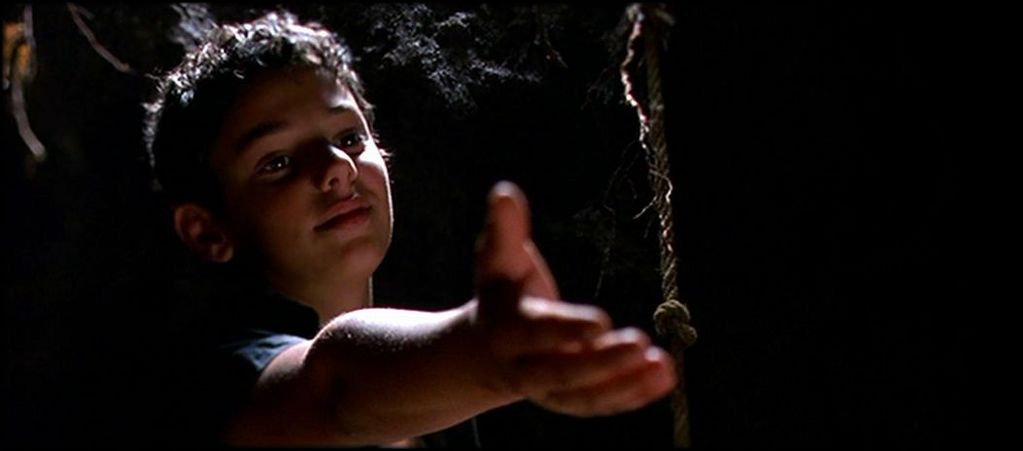 019 (19) - SLING BLADE 1996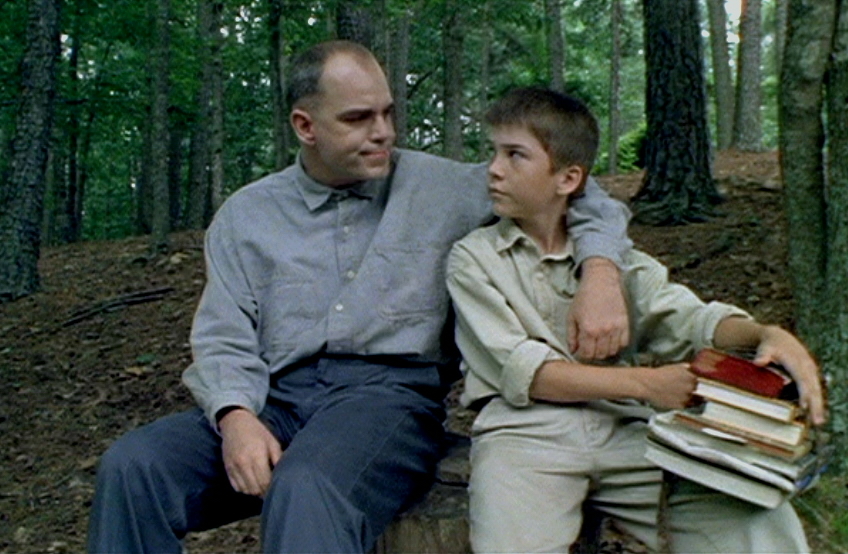 020 (18) - KES 1969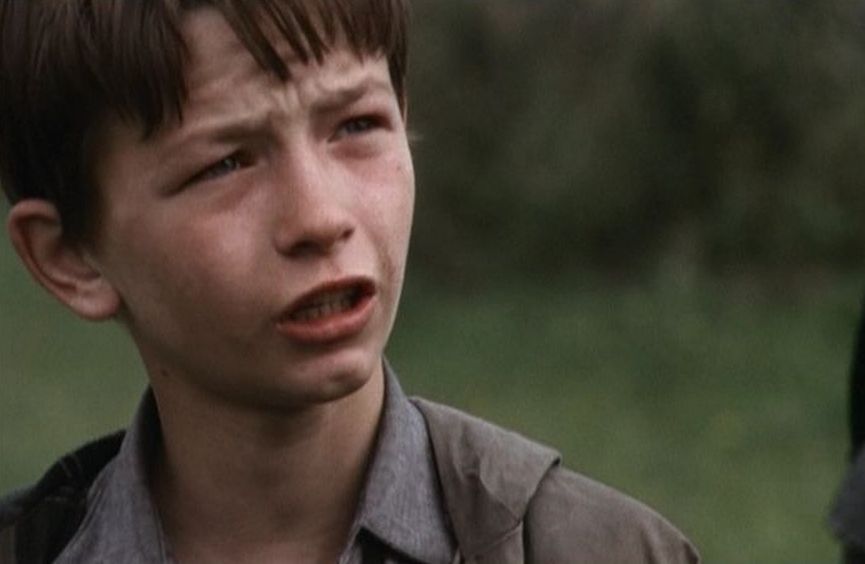 021 (18) - LÉOLO 1992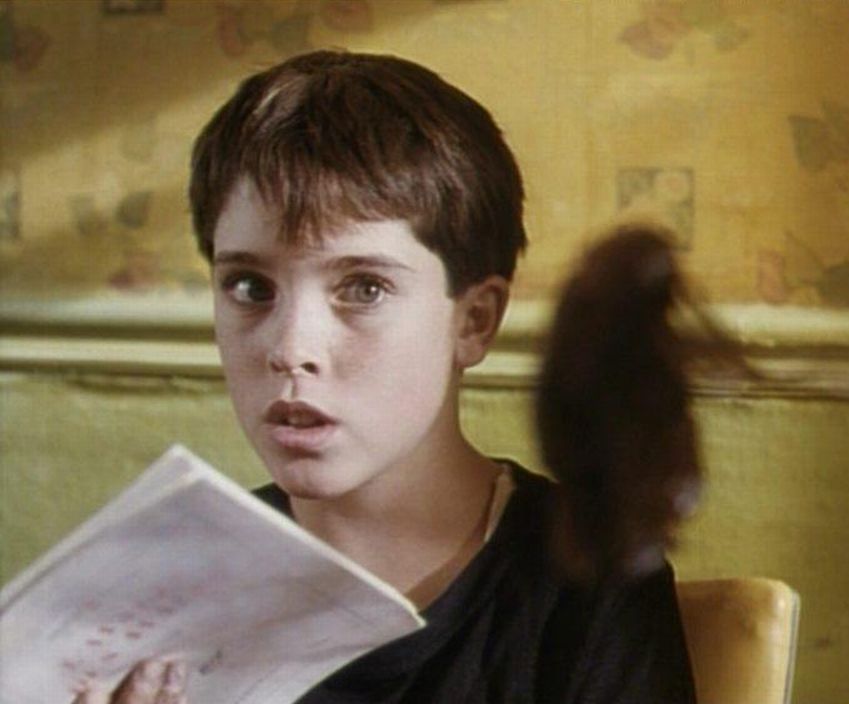 022 (18) - MAN WITHOUT A FACE, THE 1993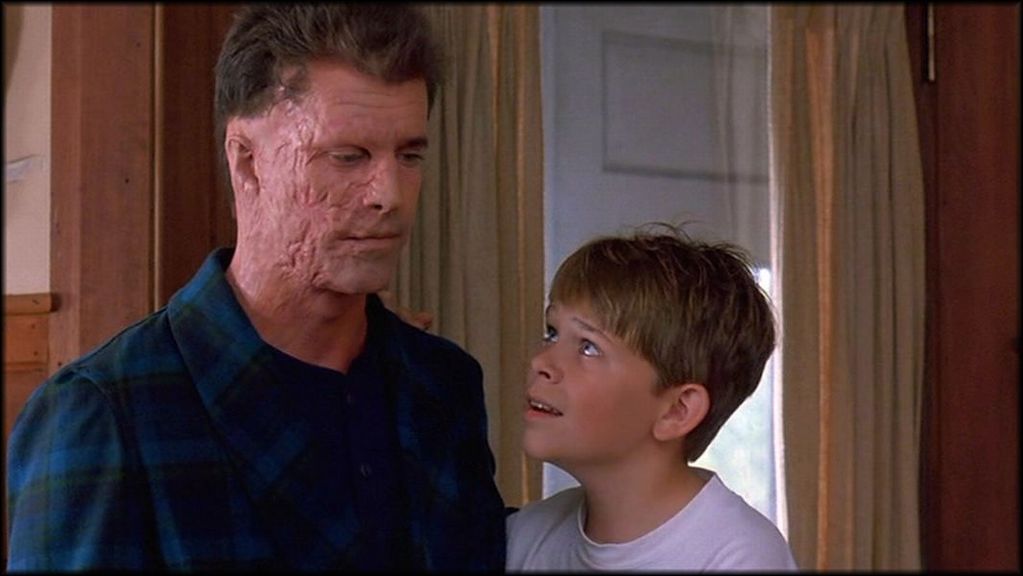 023 (18) - RADIO FLYER 1992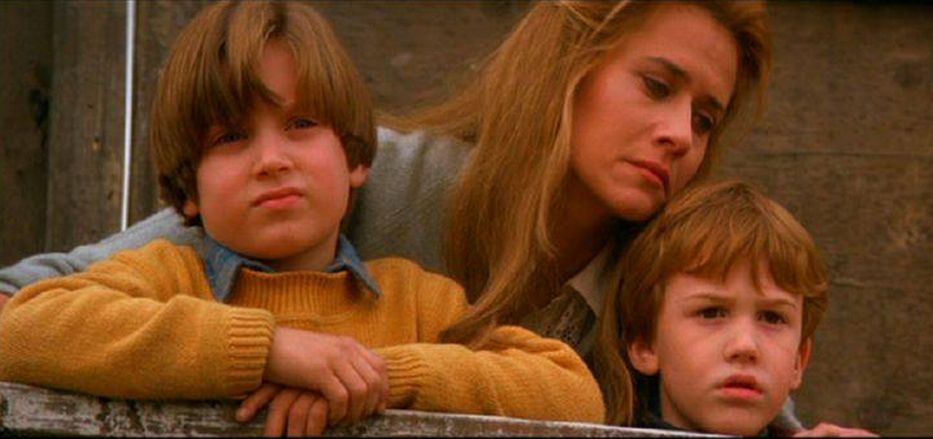 024 (18) - SIXTH SENSE, THE 1999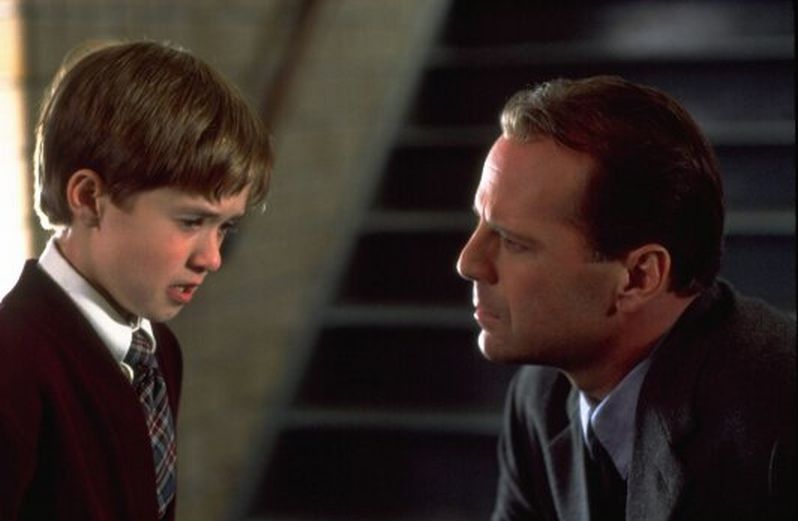 025 (17) - A.I.: ARTIFICIAL INTELLIGENCE 2001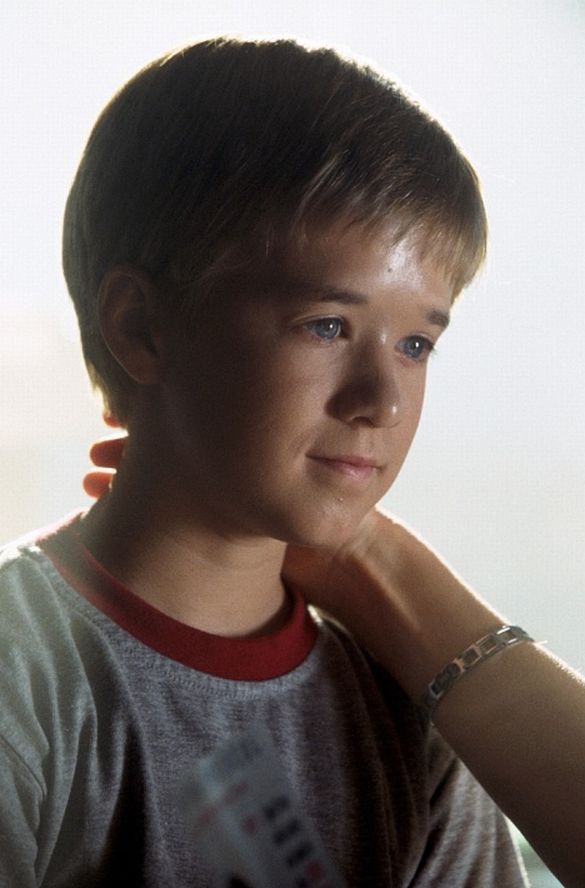 026 (17) - HOPE AND GLORY 1987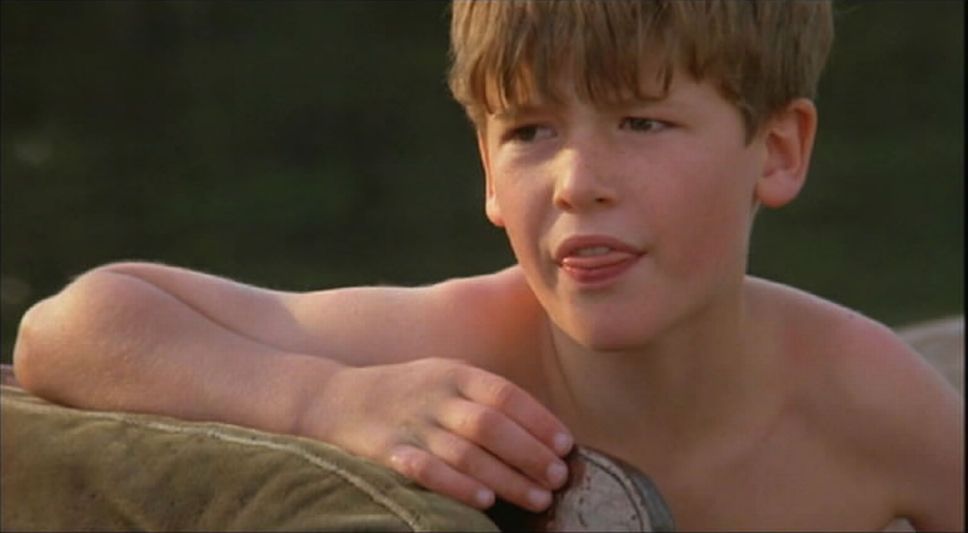 027 (17) - JOE THE KING 1999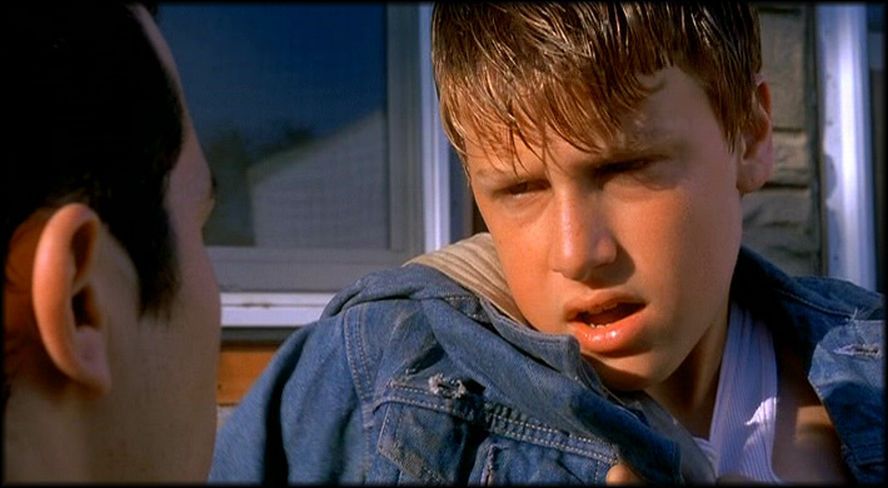 028 (17) - L.I.E. 2001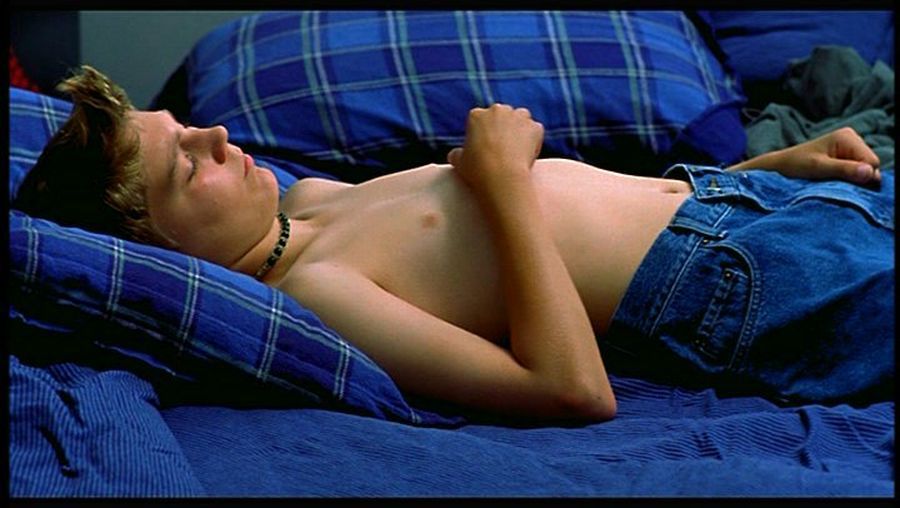 029 (17) - MOSQUITO COAST, THE 1986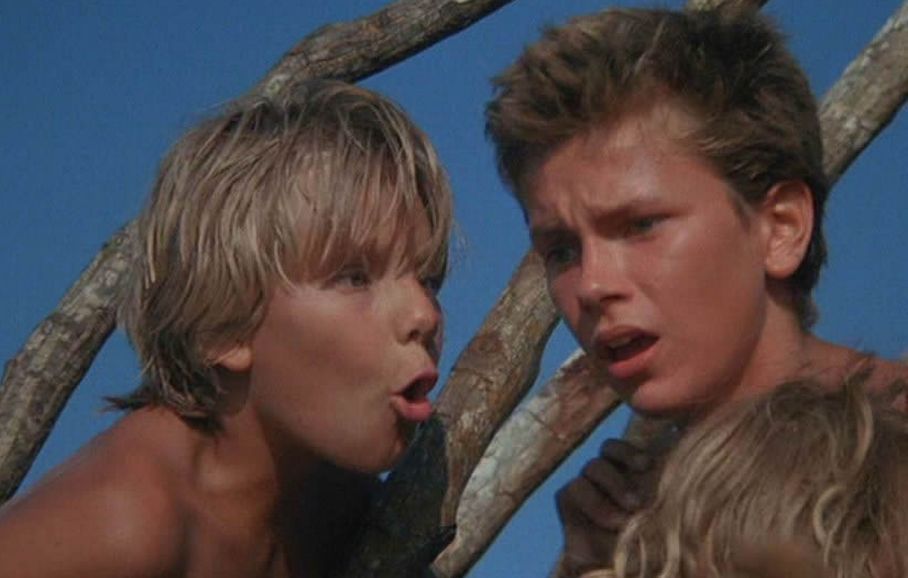 030 (16) - CENTRAL STATION (CENTRAL DO BRASIL) 1998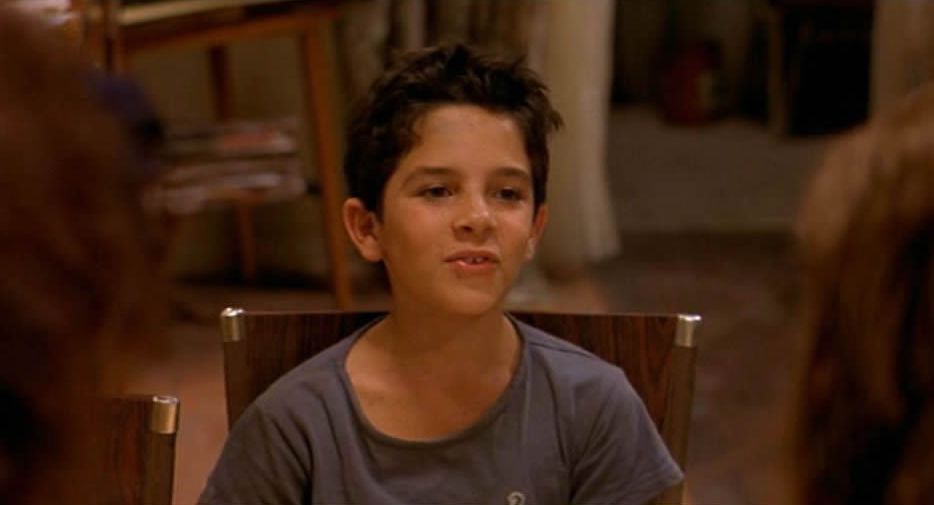 031 (16) - MY LIFE AS A DOG (MITT LIV SOM HUND) 1985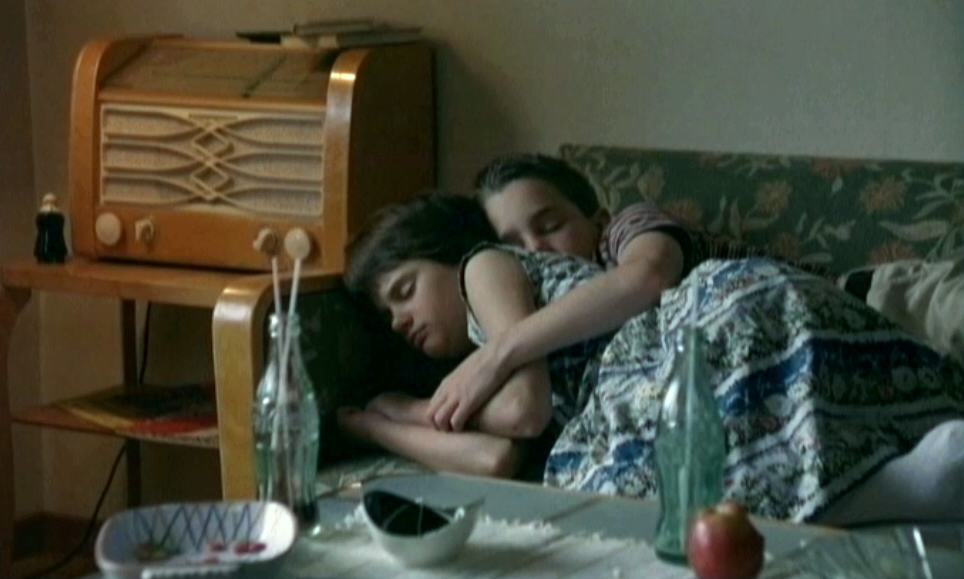 032 (16) - SEARCHING FOR BOBBY FISCHER 1993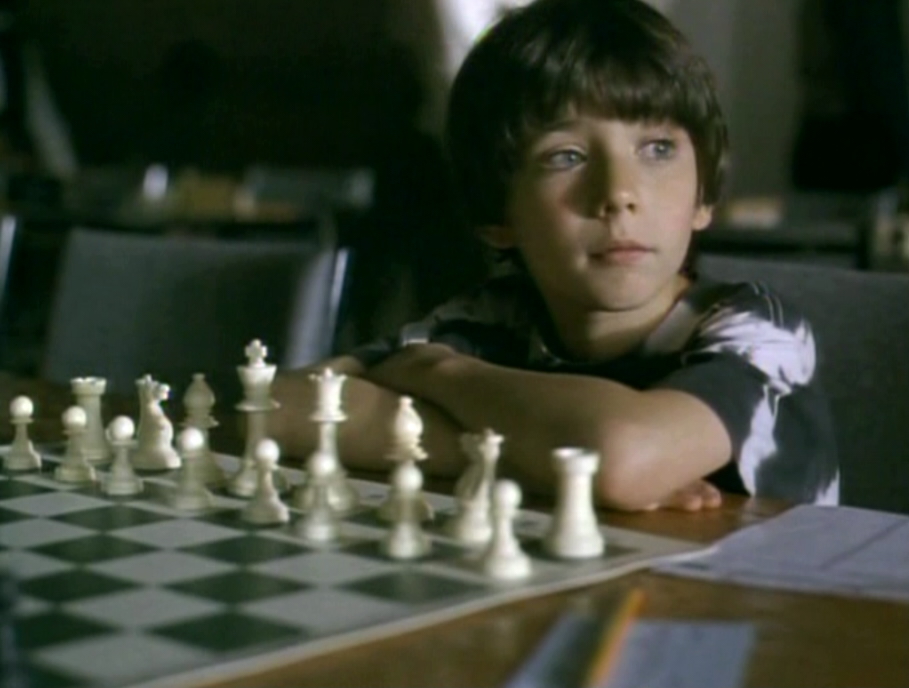 033 (15) - CHORISTES, LES 2004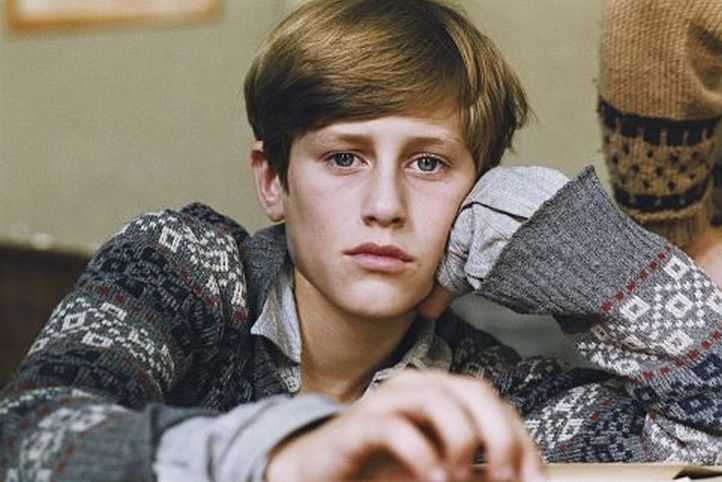 034 (15) - EXPLORERS 1985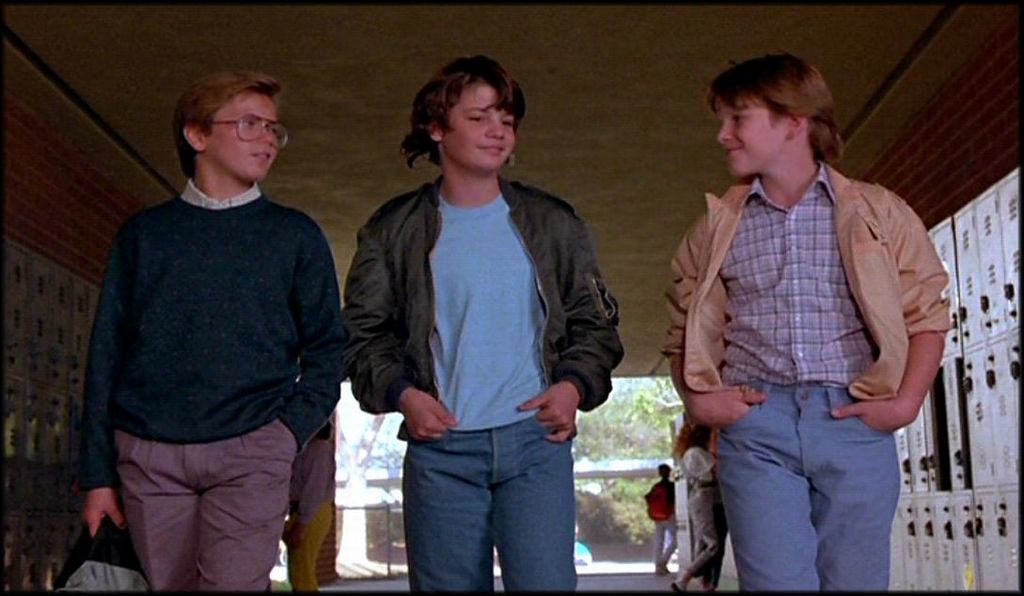 035 (15) - GOOD SON, THE 1993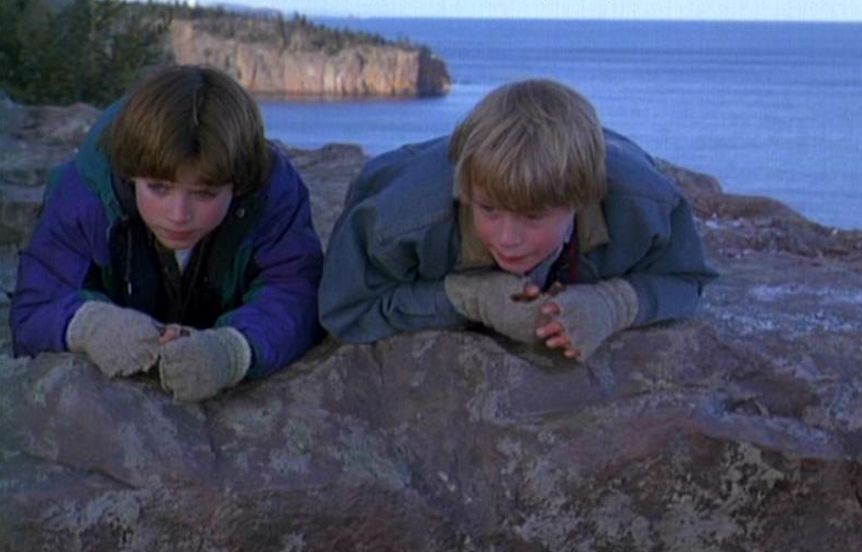 036 (14) - ABOUT A BOY 2002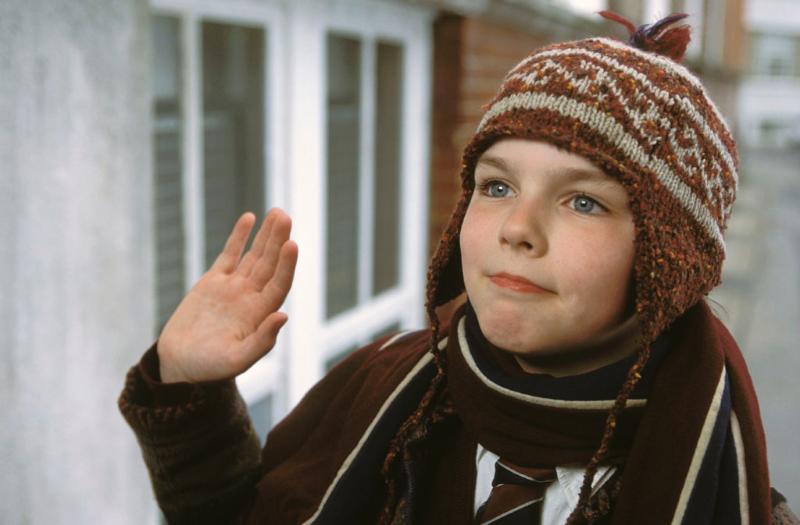 037 (14) - CHAMP, THE 1979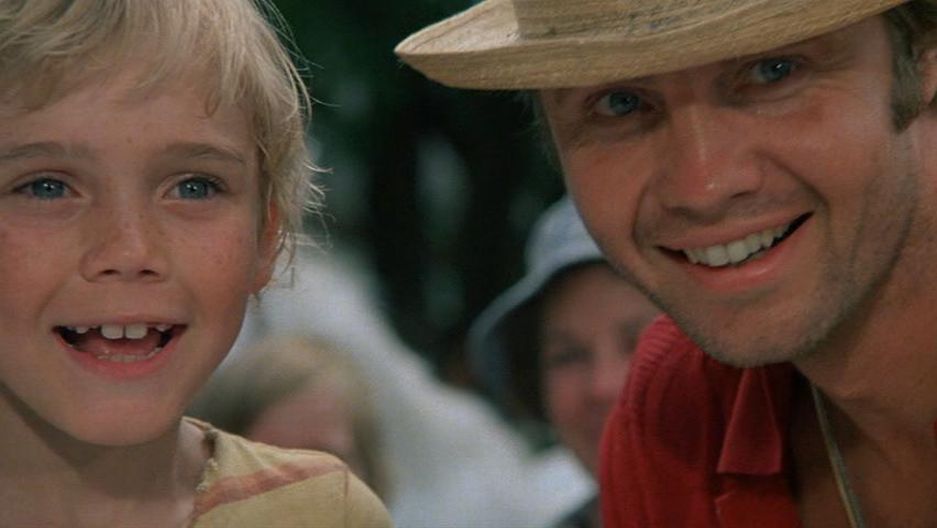 038 (14) - CLIENT, THE 1994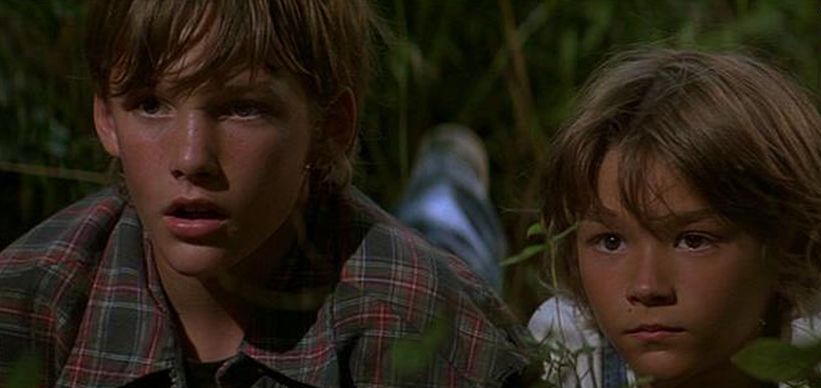 039 (14) - HOME ALONE 1990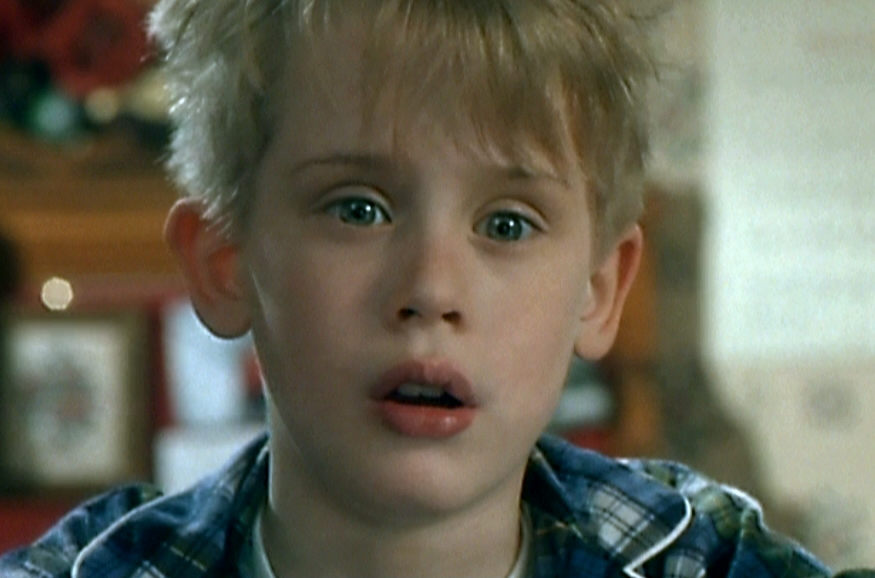 040 (14) - PAY IT FORWARD 2000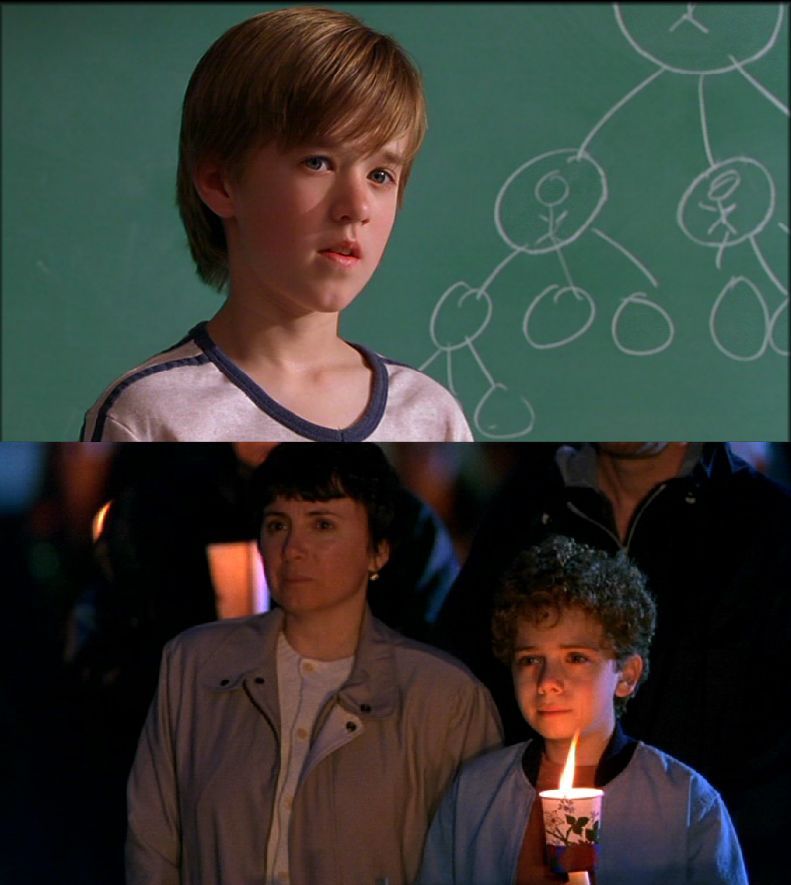 041 (14) - PIXOTE: A LEI DO MAIS FRACO 1981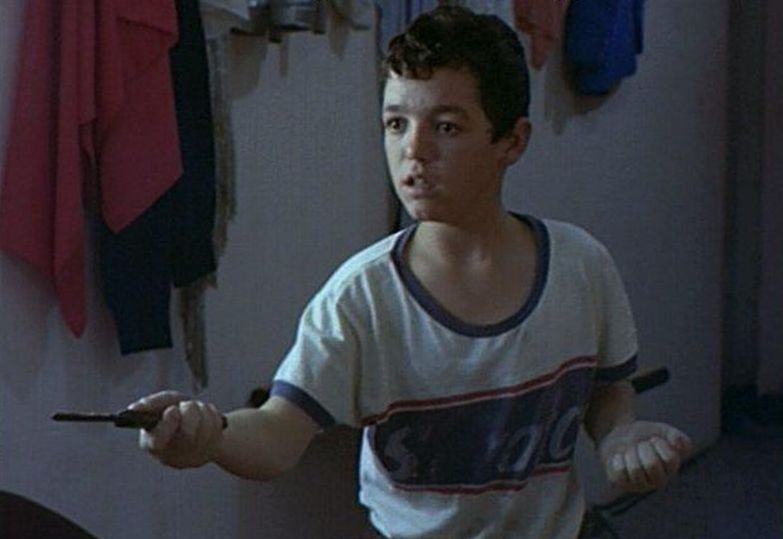 042 (14) - THIS BOY'S LIFE 1993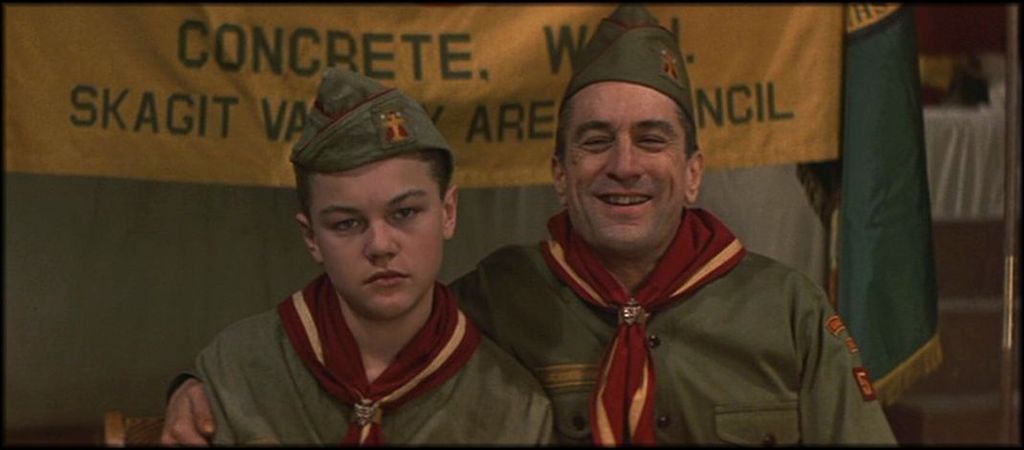 043 (14) - UNDERTOW 2005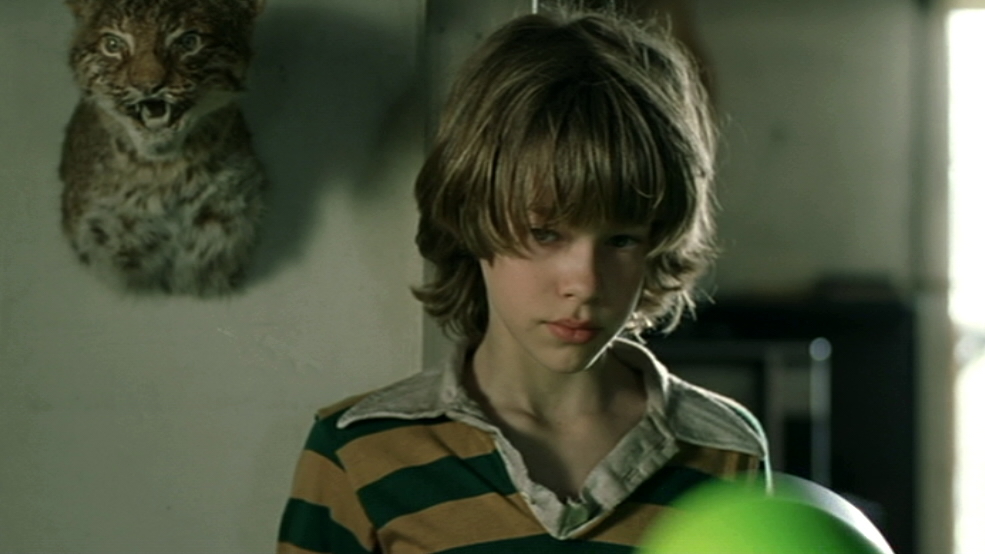 044 (13) - 400 BLOWS (QUATRE CENTS COUPS, LES) 1959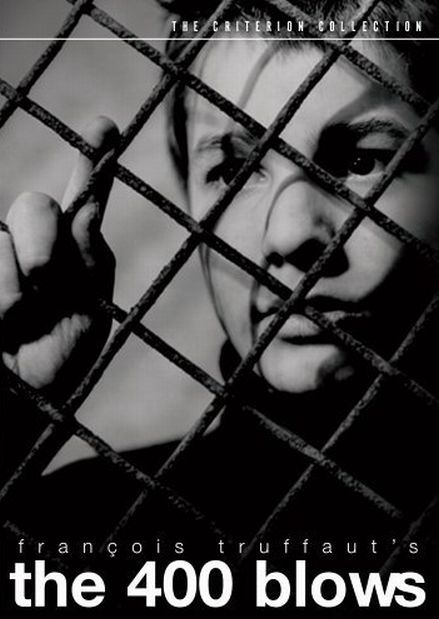 045 (13) - BAD NEWS BEARS, THE 1976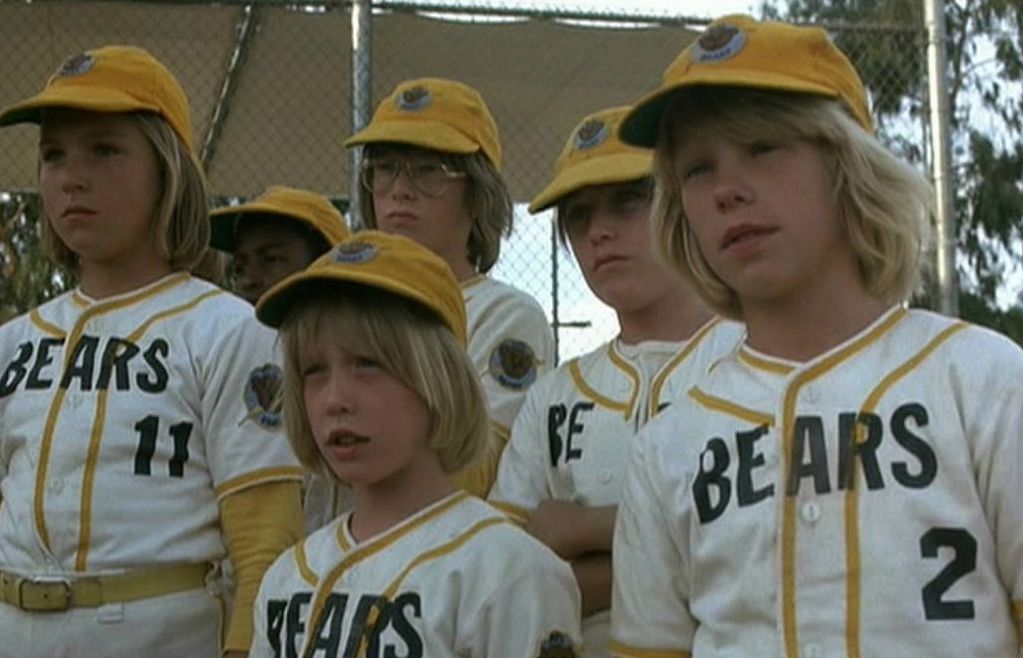 046 (13) - BOYS OF ST. VINCENT, THE 1992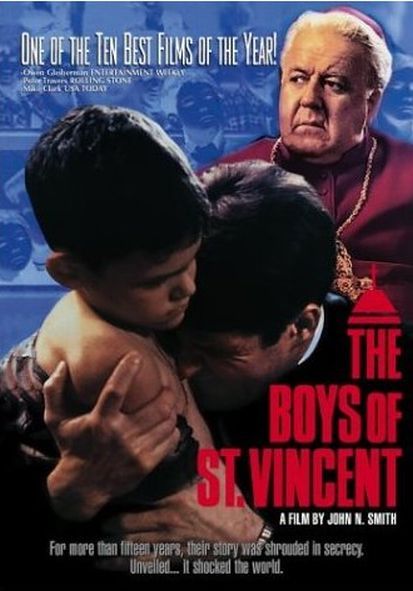 047 (13) - EDGES OF THE LORD 2001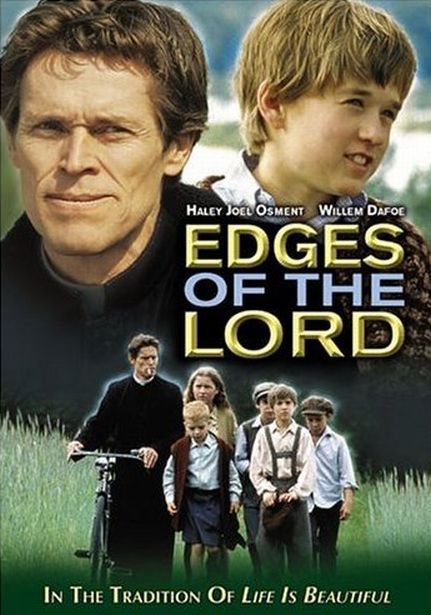 048 (13) - MURMUR OF THE HEART (SOUFFLE AU COEUR, LE) 1971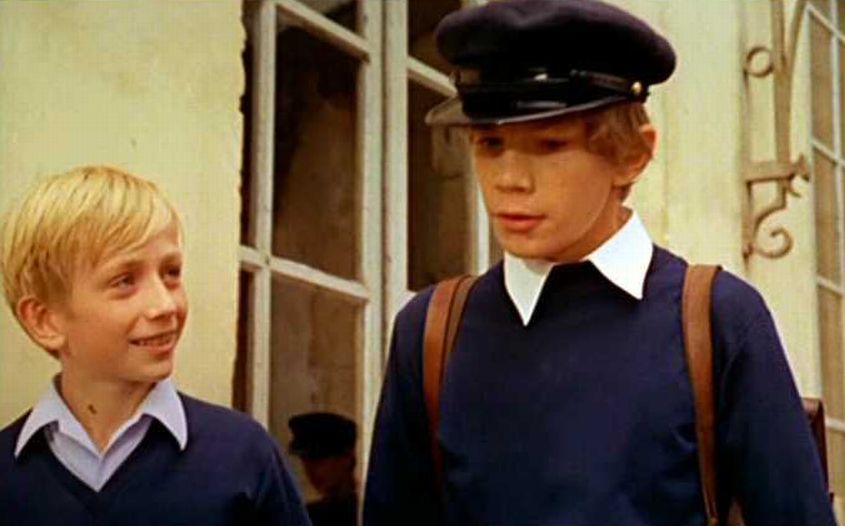 049 (13) - SANDLOT, THE 1993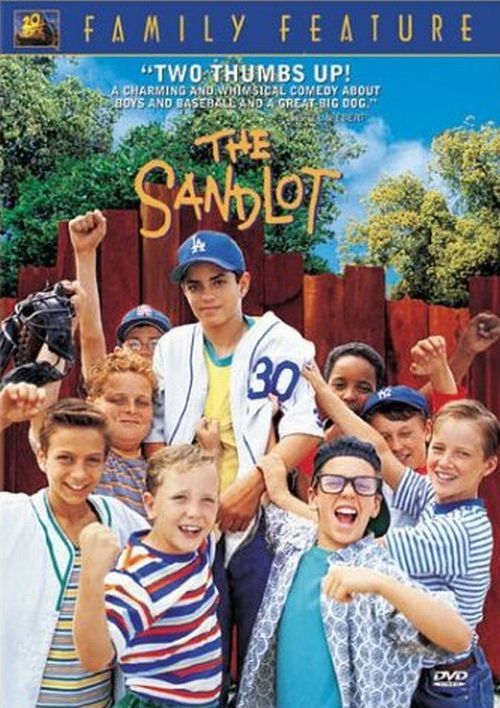 050 (13) - TO KILL A MOCKINGBIRD 1962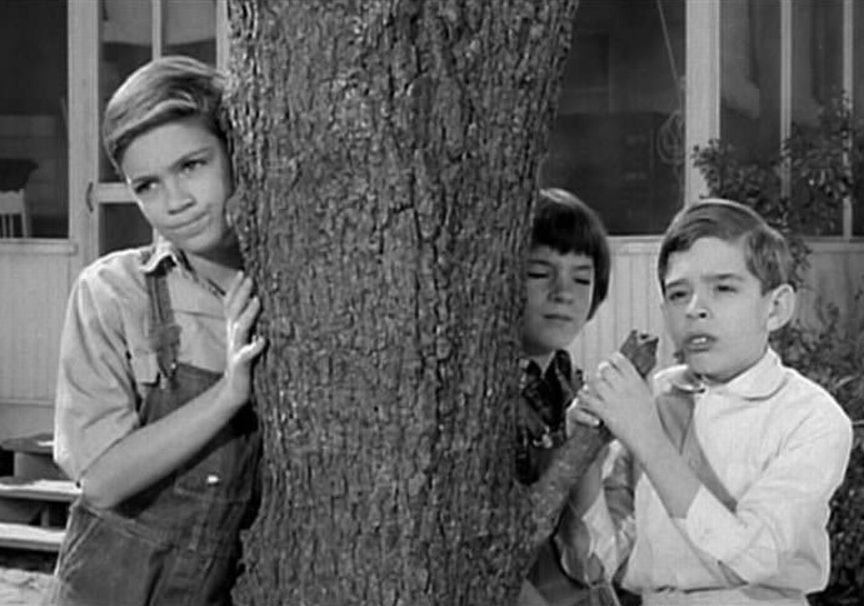 051 (12) - CHRONICLES OF NARNIA: THE LION, THE WITCH, AND THE WARDROBE 2005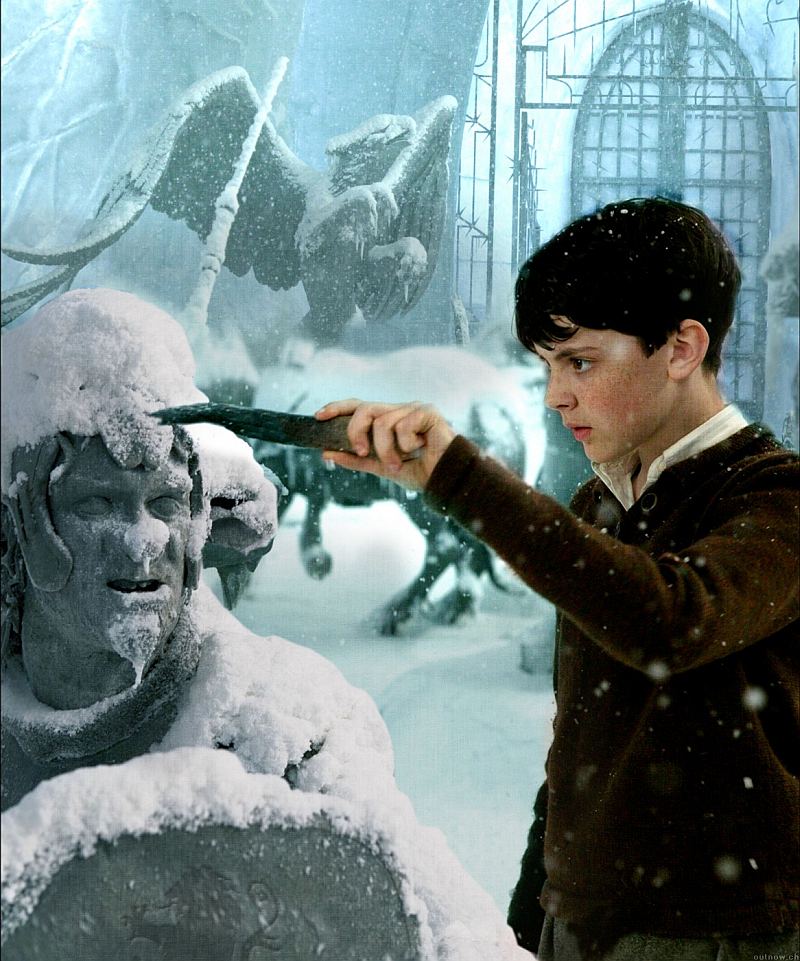 052 (12) - DEVIL'S BACKBONE, THE (EL ESPINAZO DEL DIABLO) 2001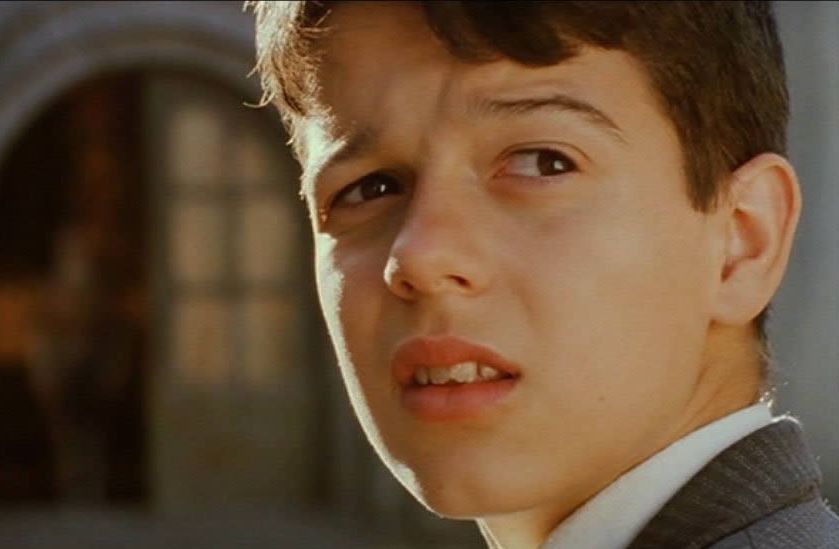 053 (12) - FLIGHT OF THE NAVIGATOR 1986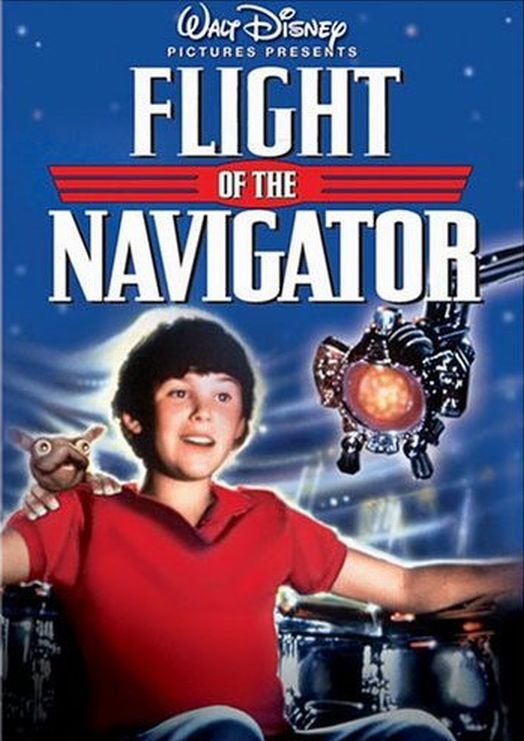 054 (12) - FREE WILLY 1993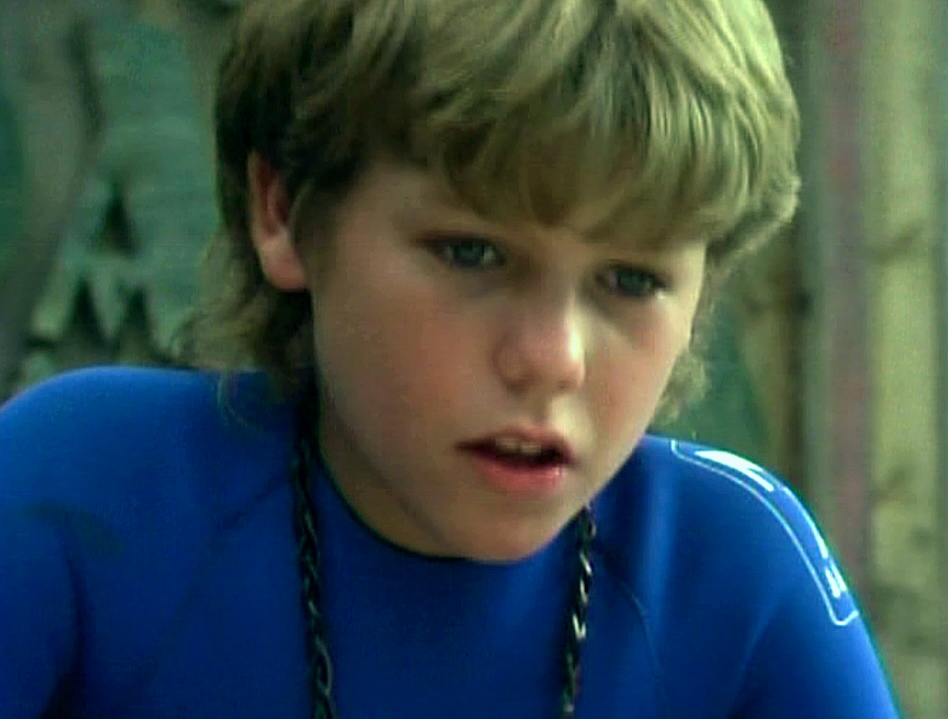 055 (12) - JET BOY 2001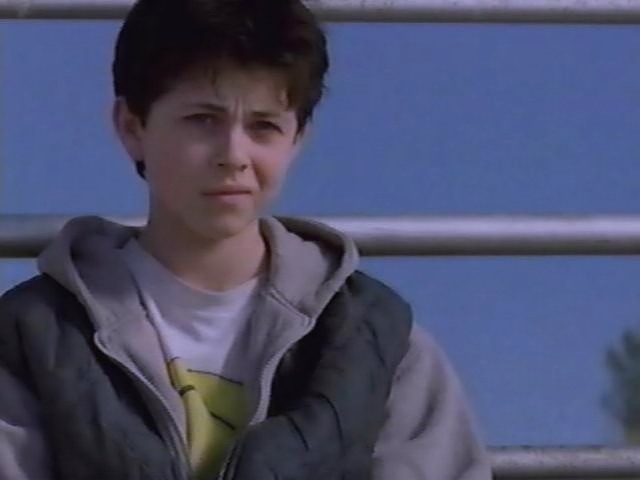 056 (12) - LUCAS 1986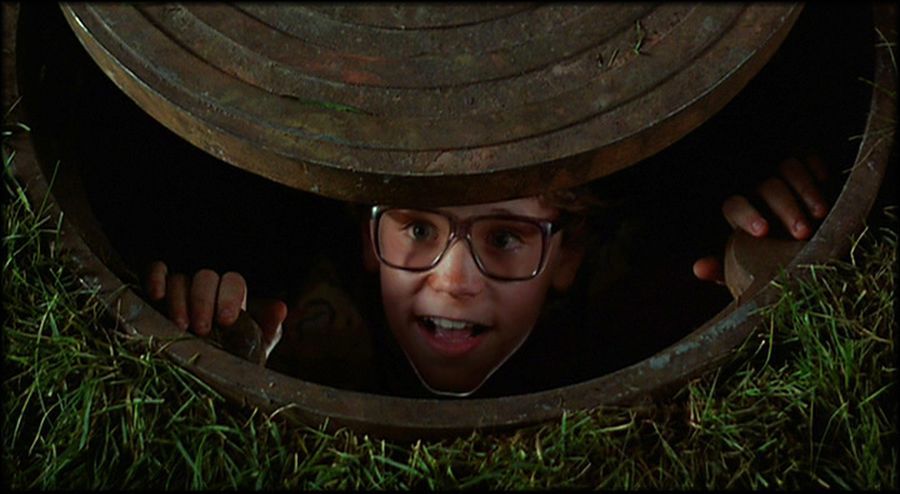 057 (12) - MYSTERIOUS SKIN 2004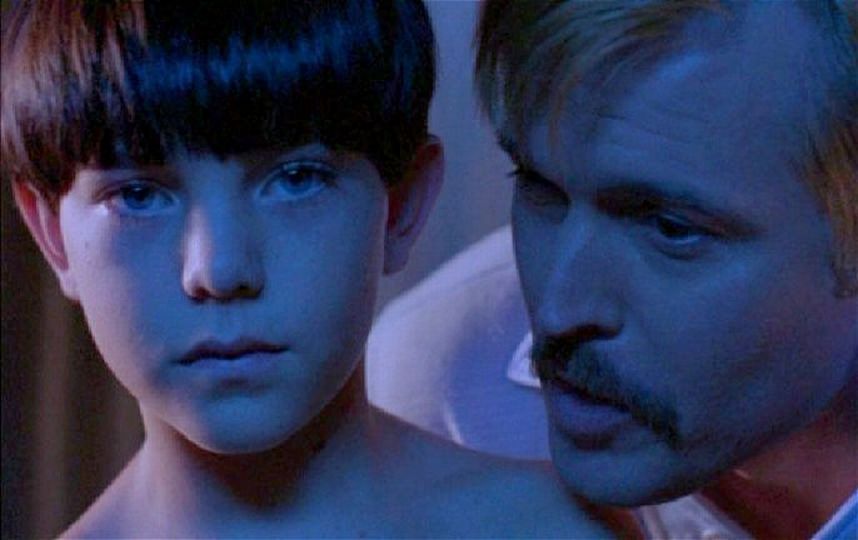 058 (12) - RUNNING ON EMPTY 1988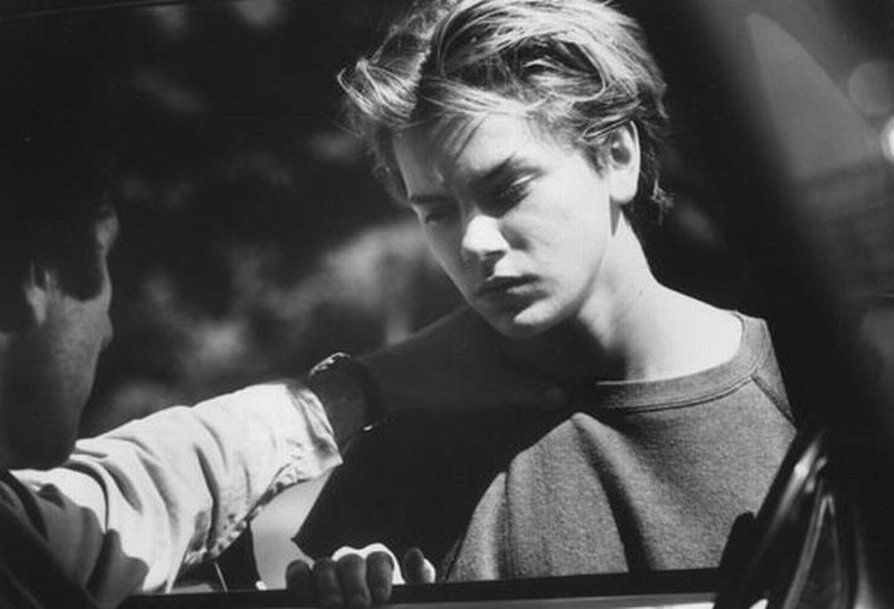 059 (12) - SQUID AND THE WHALE, THE 2005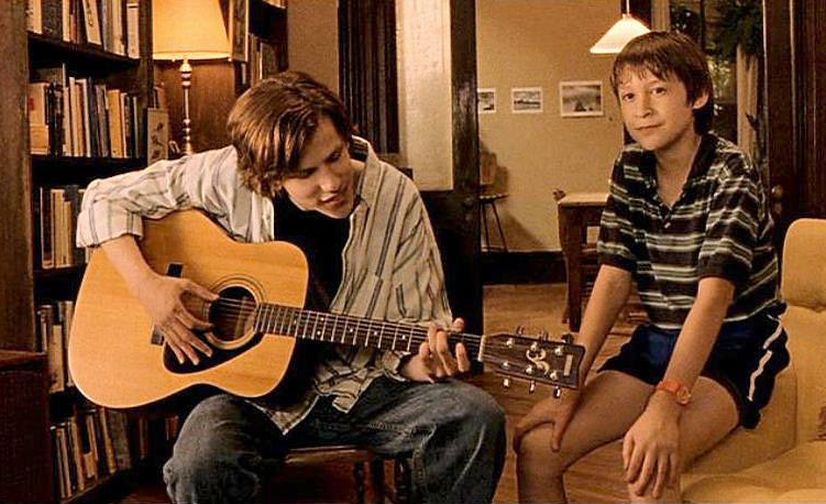 060 (12) - WITNESS 1985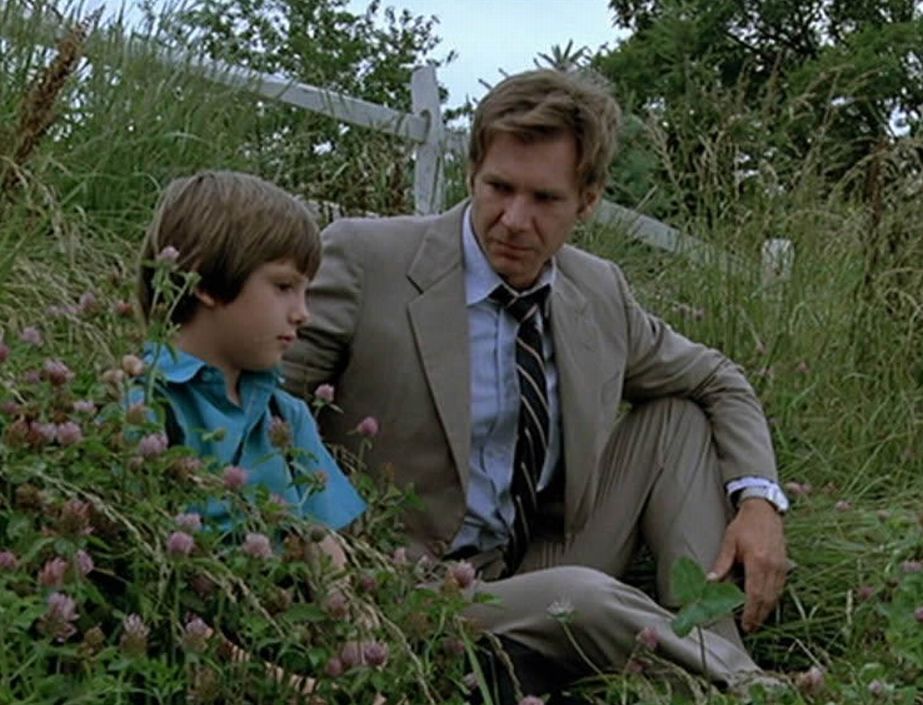 061 (11) - DEAR FRANKIE 2005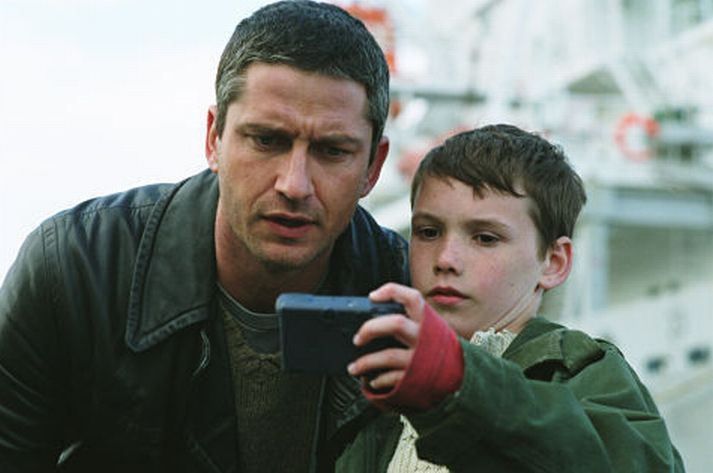 062 (11) - EARTHLING, THE 1980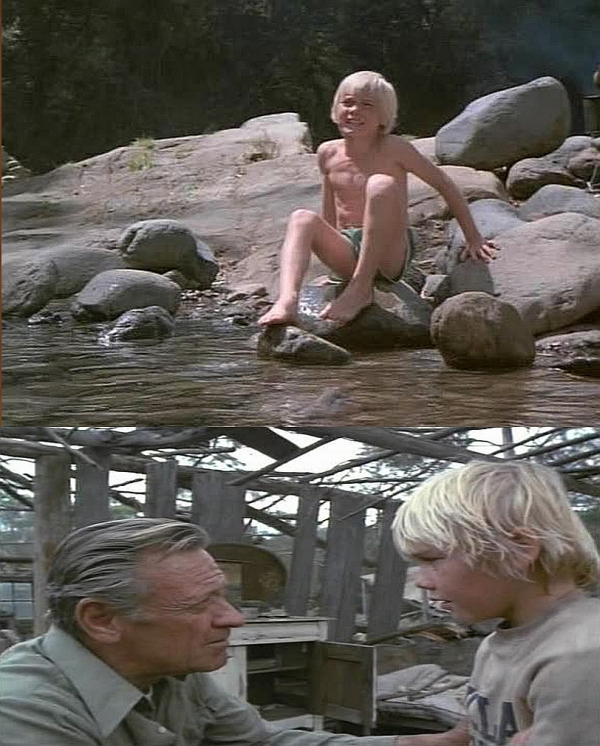 063 (11) - FÖRE STORMEN 2000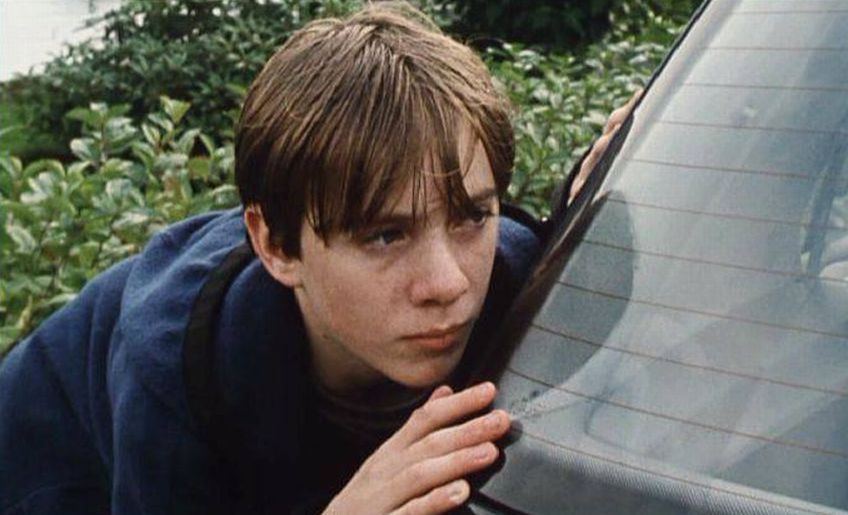 064 (11) - GRAND HIGHWAY, THE (GRAND CHEMIN, LE) 1987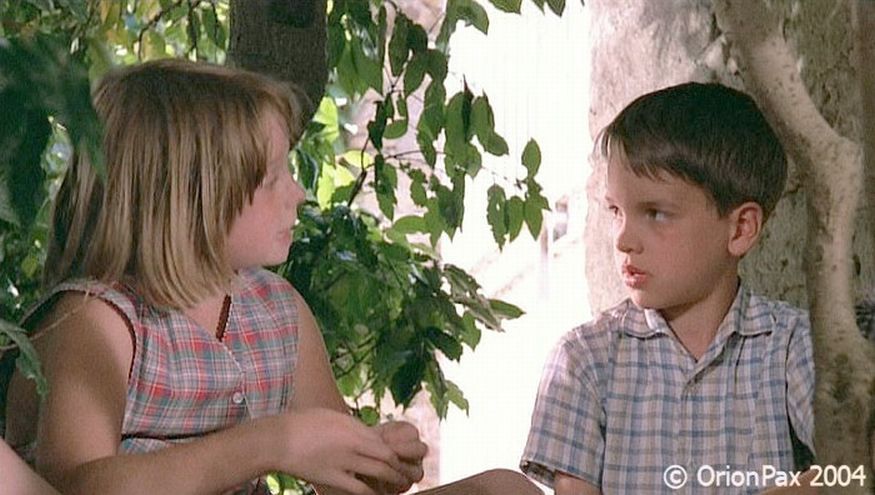 065 (11) - I AM DAVID 2003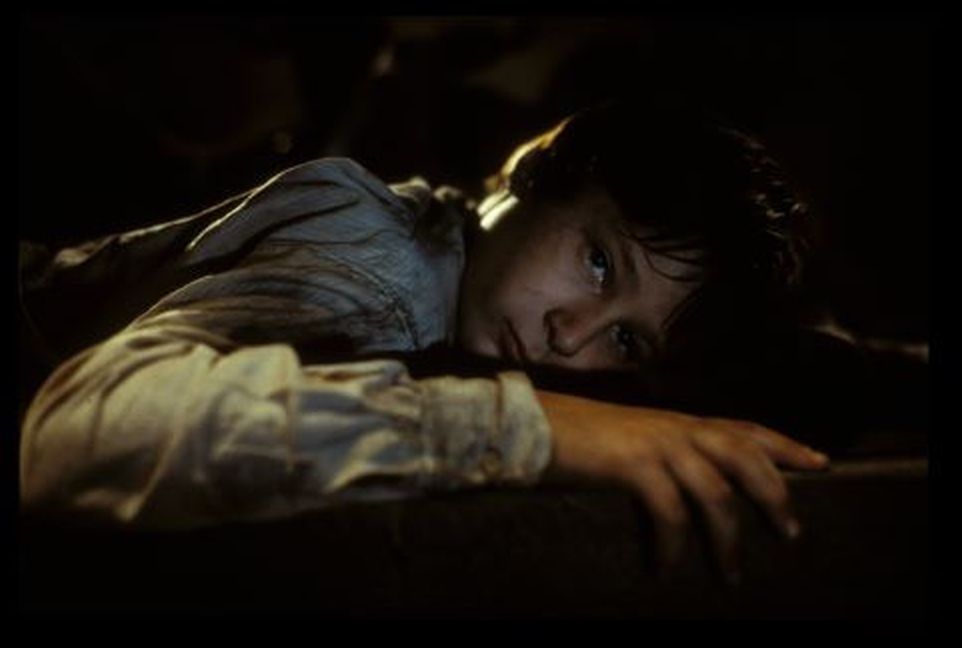 066 (11) - ISLAND ON BIRD STREET, THE 1997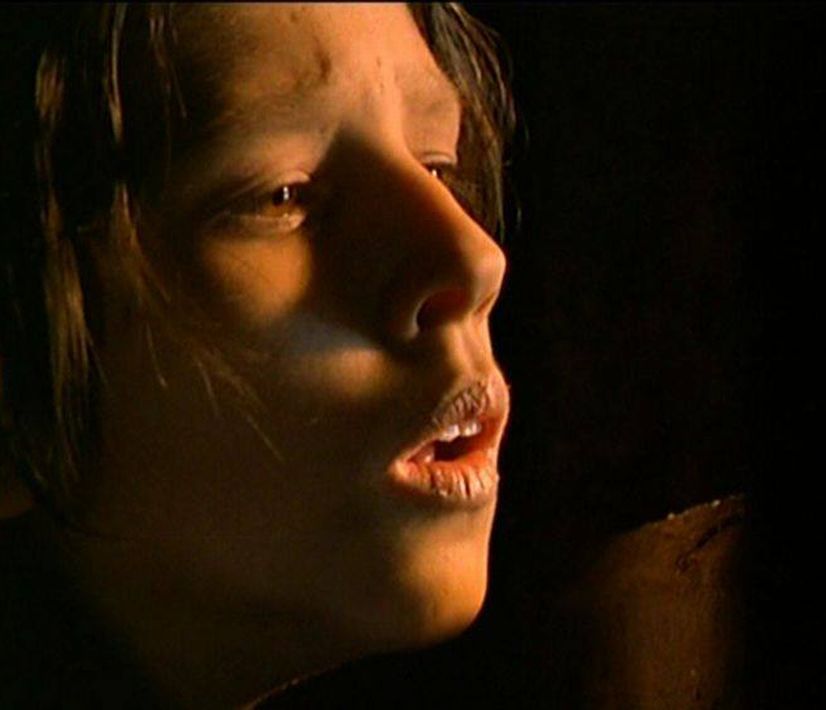 067 (11) - IVAN'S CHILDHOOD (IVANOVO DETSTVO) 1962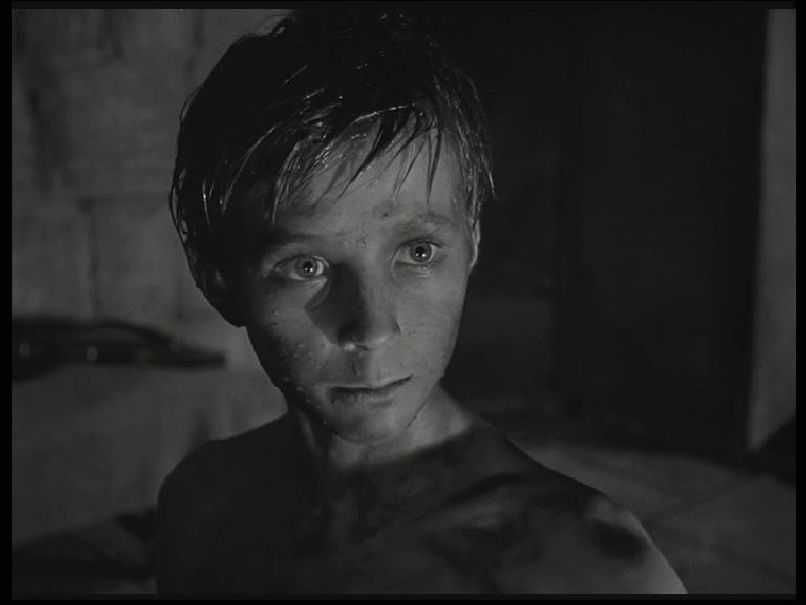 068 (11) - KING OF THE HILL 1993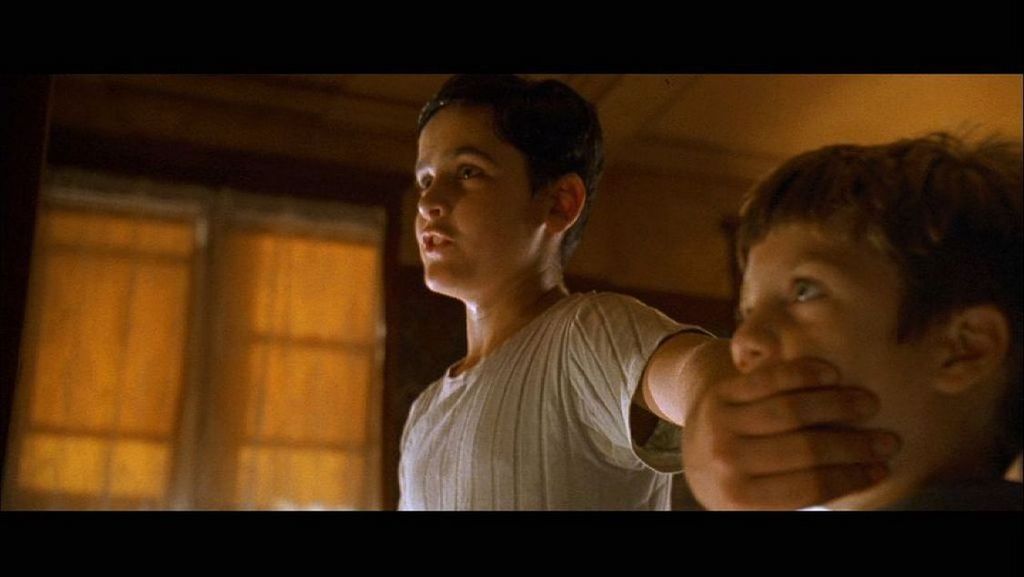 069 (11) - MOTORAMA 1991



070 (11) - PAINTED HOUSE, A 2003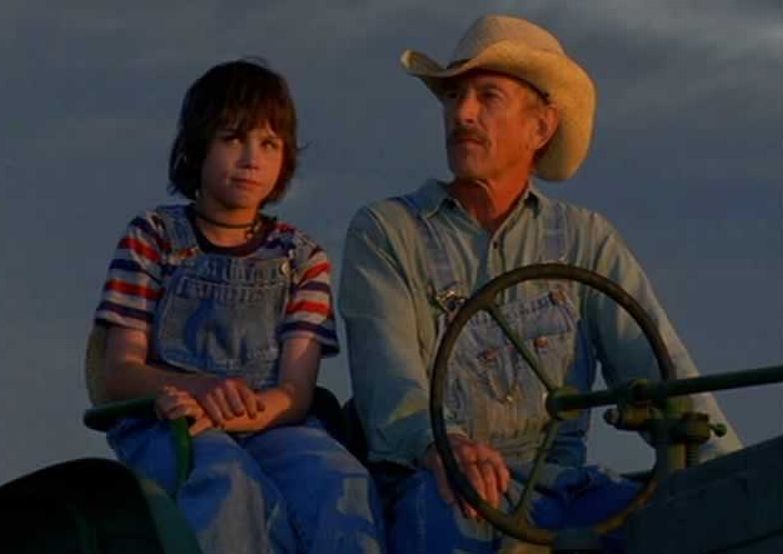 071 (11) - ROAD TO PERDITION 2002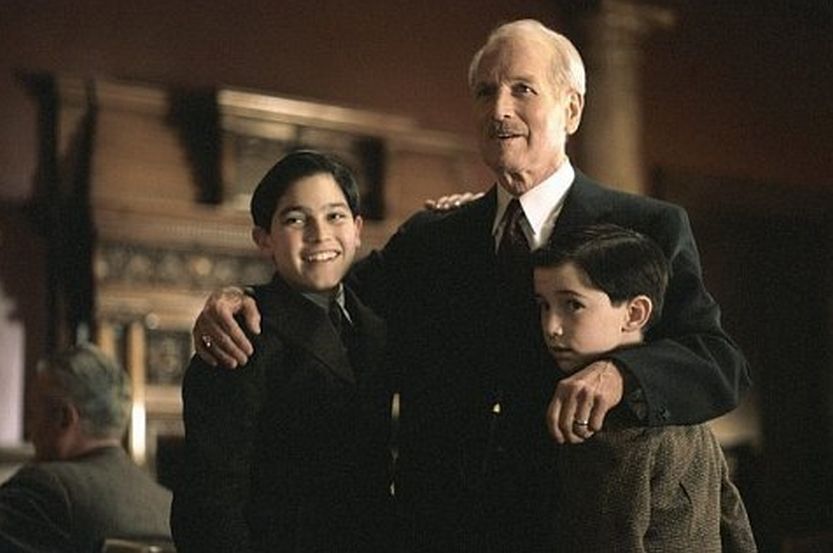 072 (11) - RUMOR OF ANGELS, A 2002



073 (11) - SAINT RALPH 2005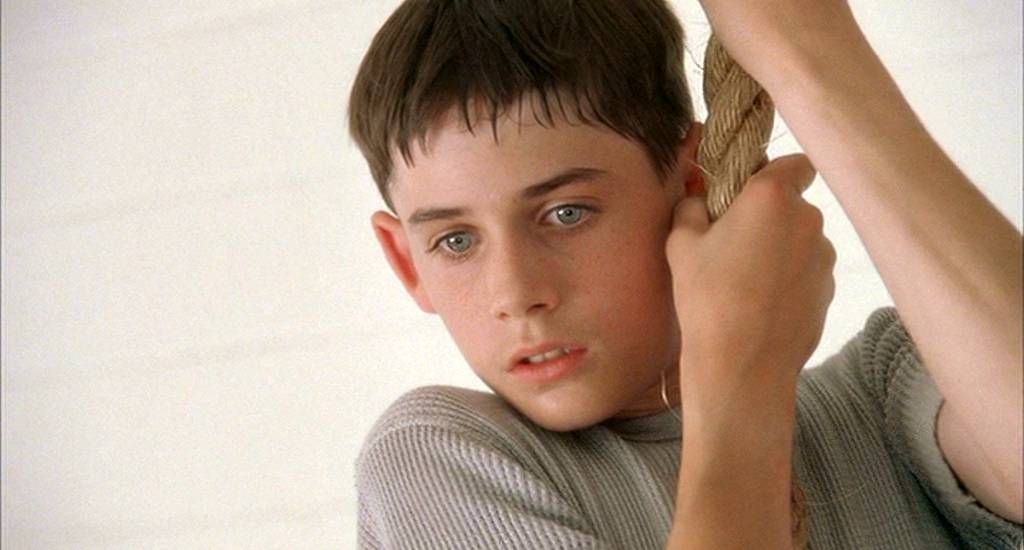 074 (11) - SHADRACH 1998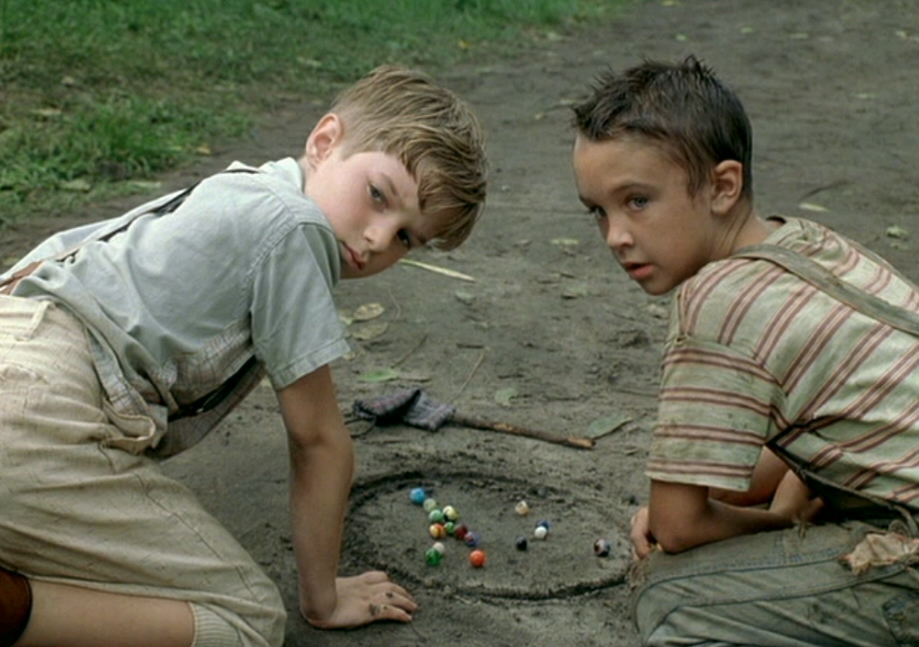 075 (11) - SIMON BIRCH 1998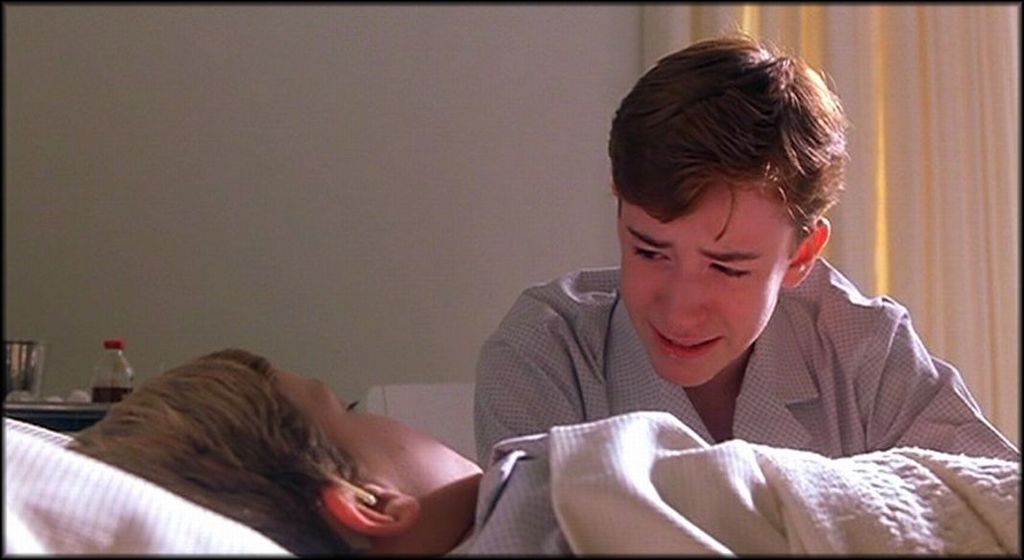 076 (11) - TERMINATOR 2: JUDGMENT DAY 1991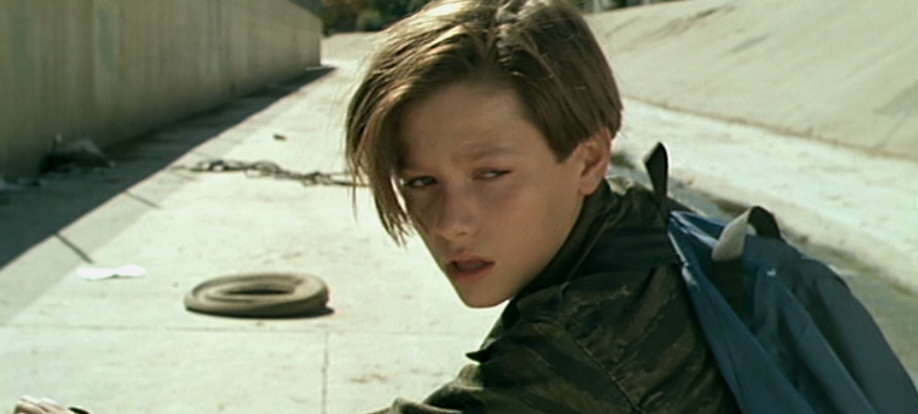 077 (11) - WIDE AWAKE 1998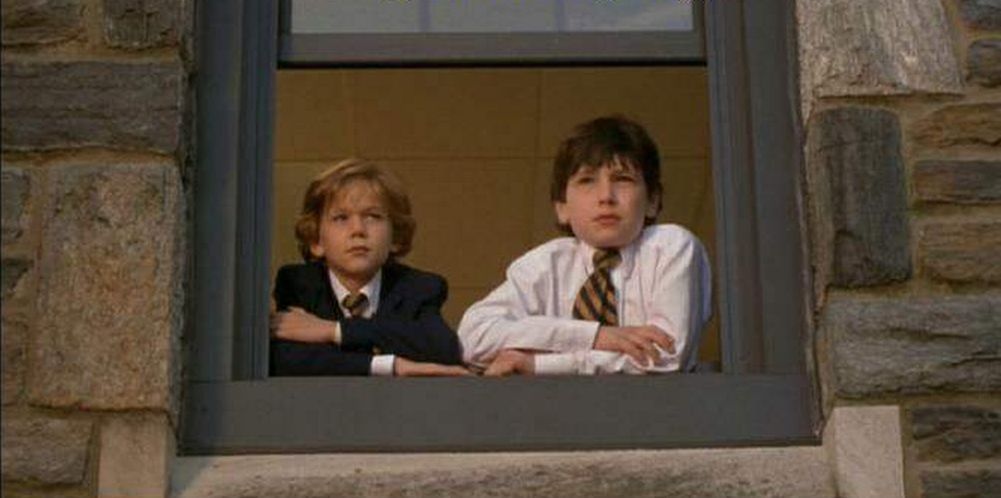 078 (10) - ALMOST FAMOUS 2000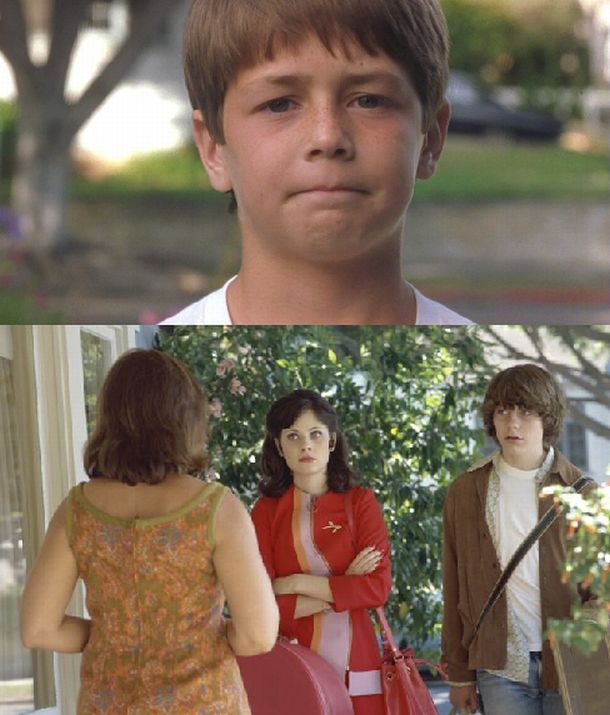 079 (10) - CHILDREN'S ISLAND (BARNENS Ö) 1980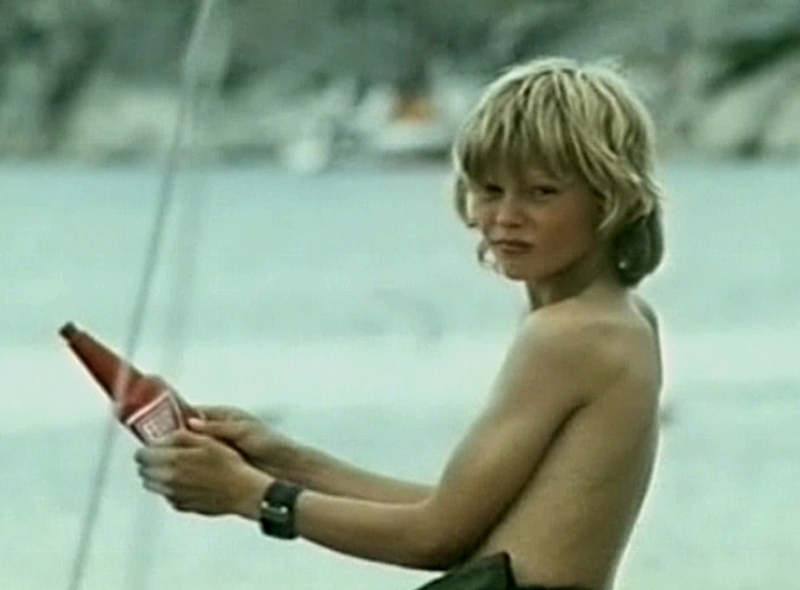 080 (10) - CINEMA PARADISO (NUOVO CINEMA PARADISO) 1988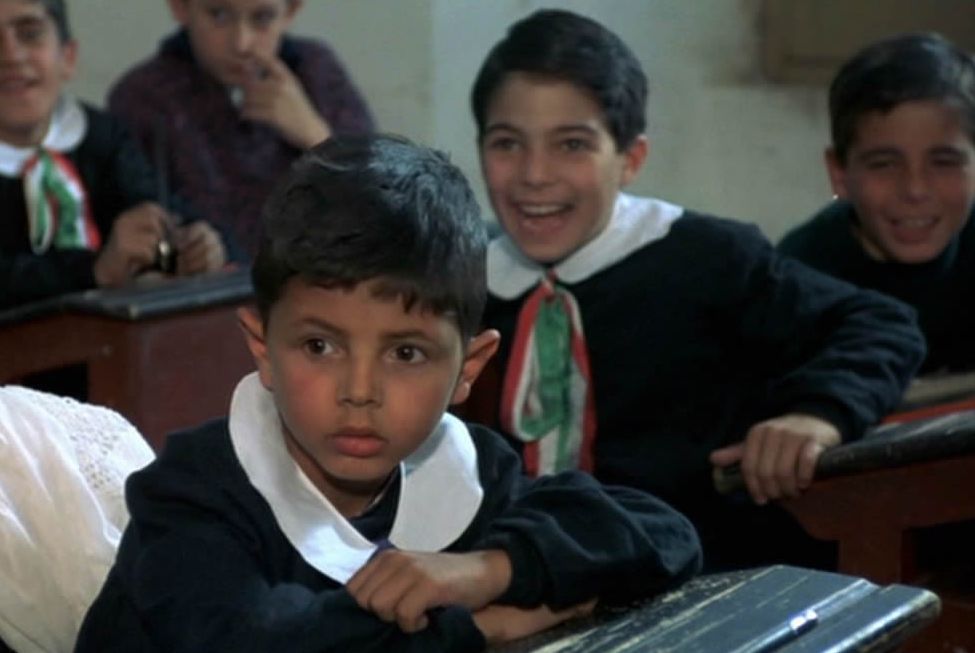 081 (10) - FANNY AND ALEXANDER 1983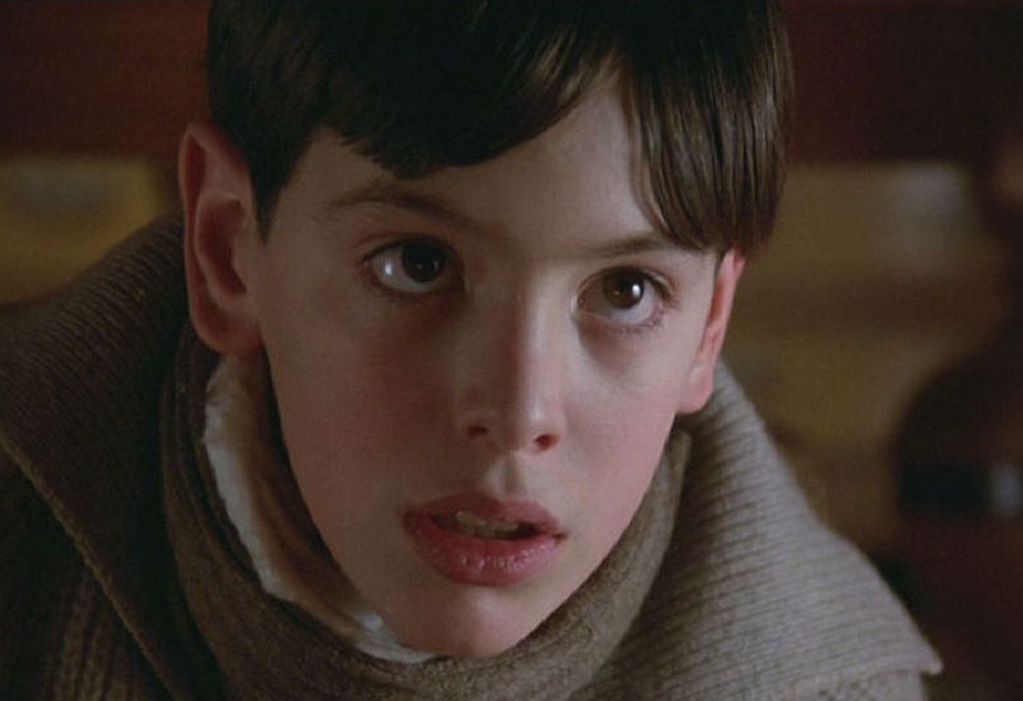 082 (10) - IN ORANGE (IN ORANJE) 2004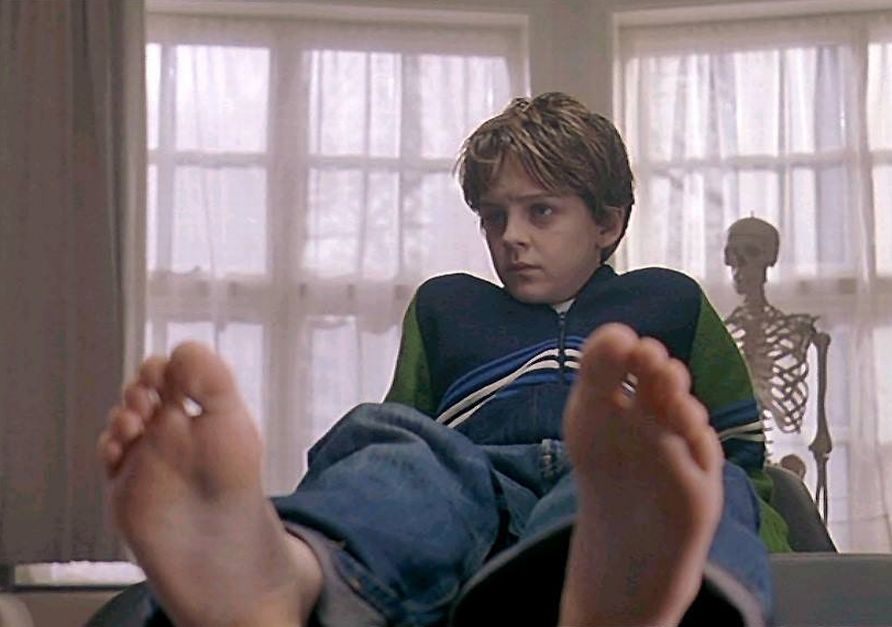 083 (10) - LOCAL BOYS 2002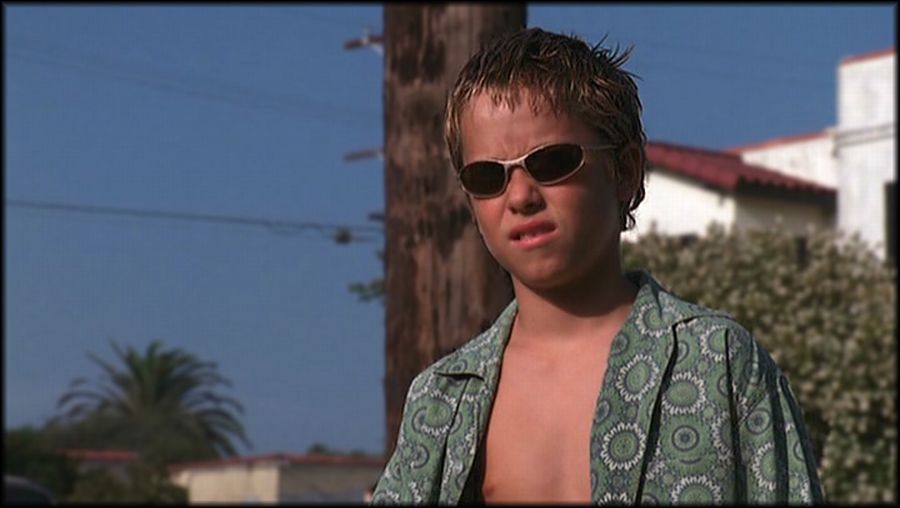 084 (10) - OLIVER! 1968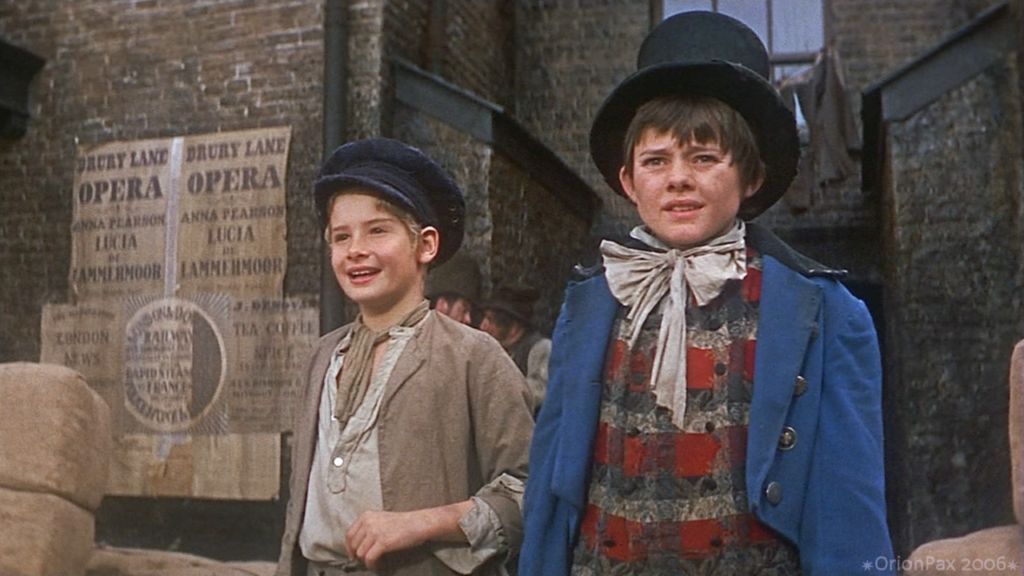 085 (10) - POPI 1969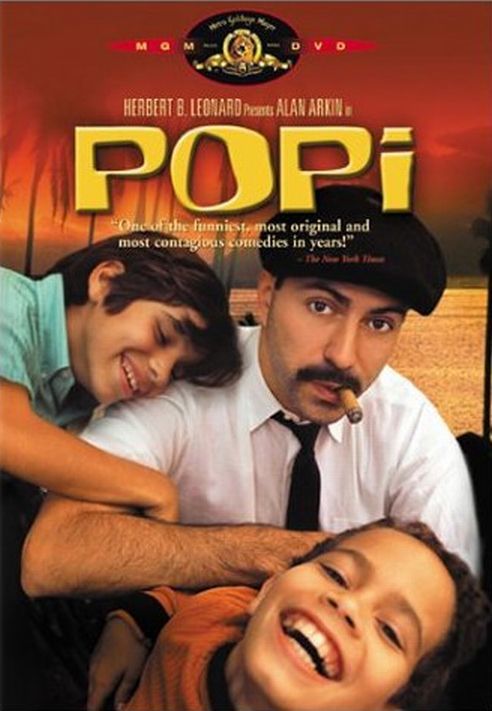 086 (10) - SHIPWRECKED (HÅKON HÅKONSEN) 1990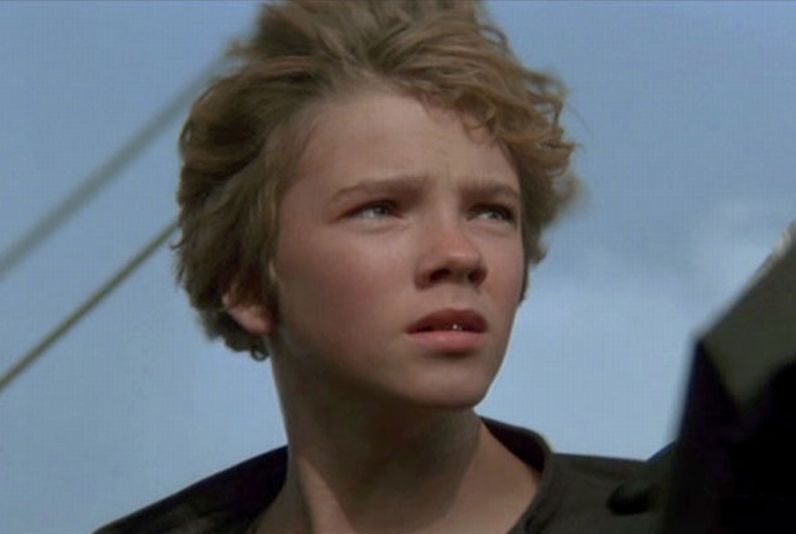 087 (10) - SONG FOR A RAGGY BOY 2003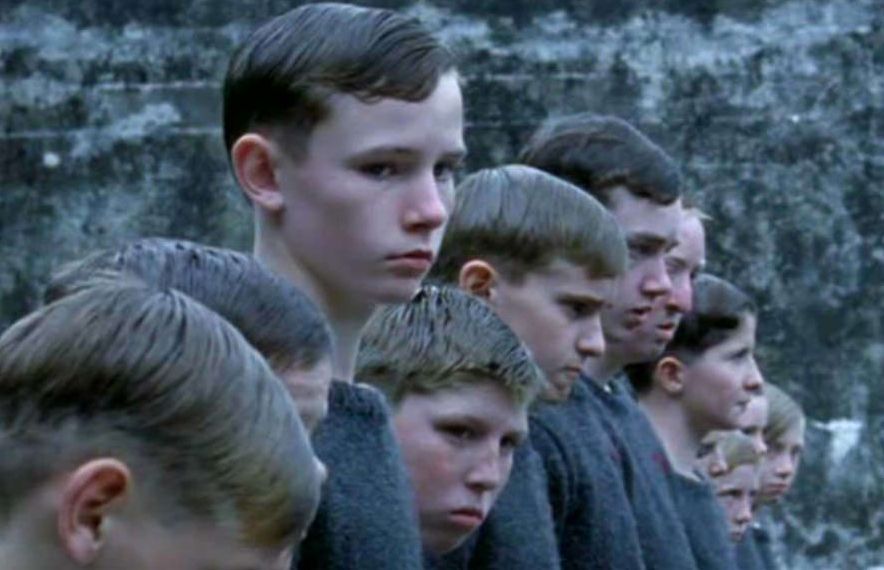 088 (10) - TESTAMENT 1983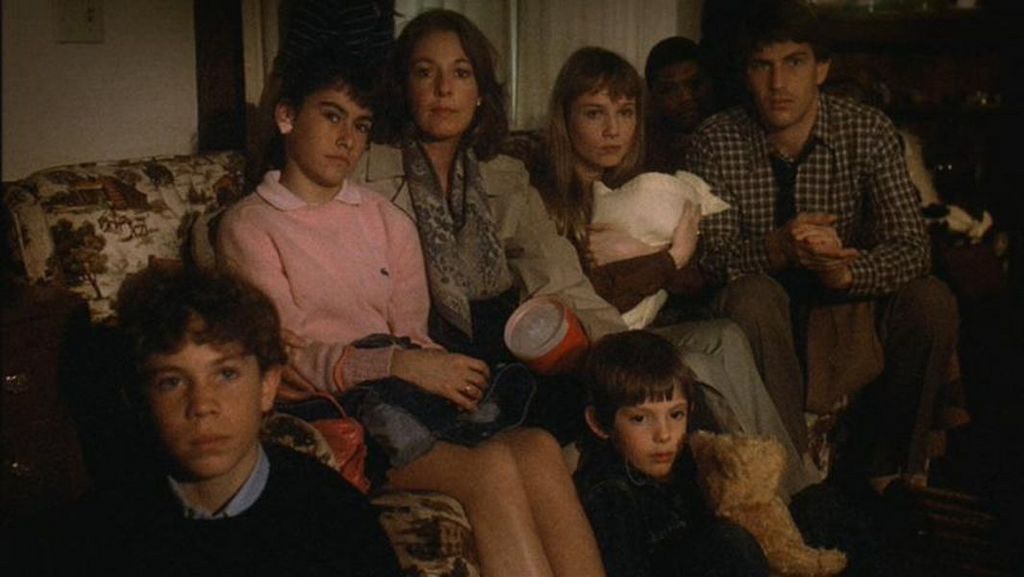 089 (10) - WALKABOUT 1971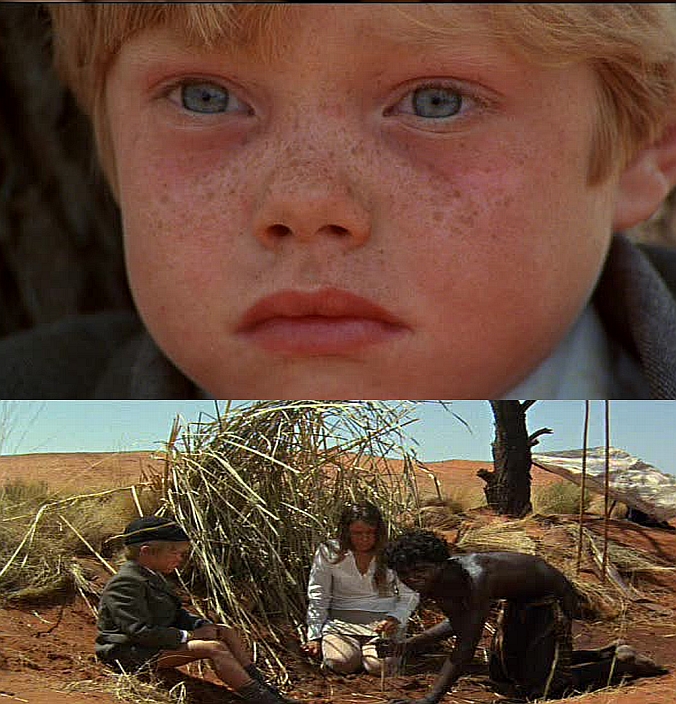 090 (10) - YEARLING, THE 1946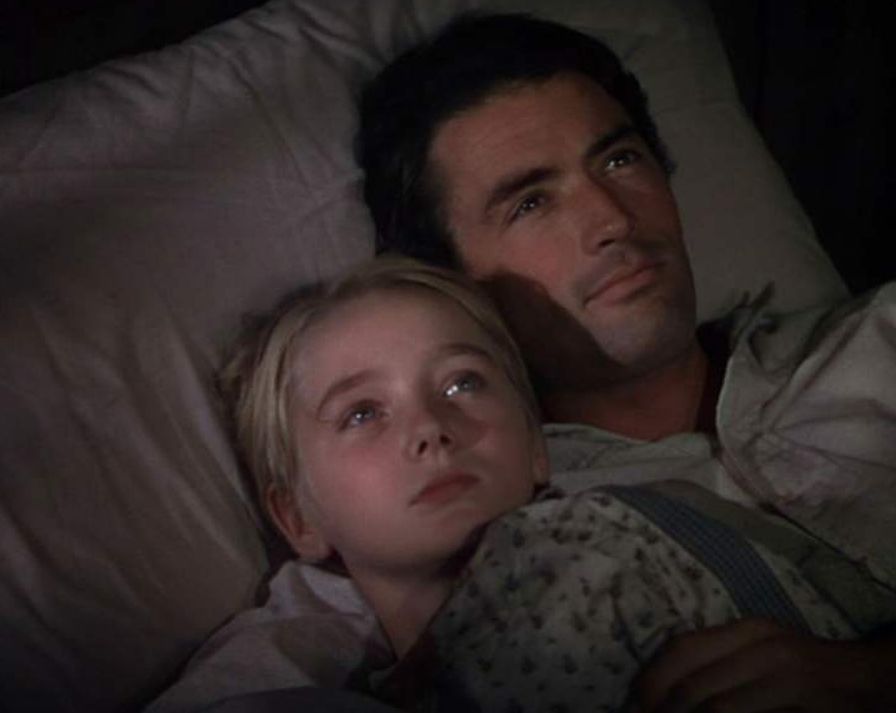 091 (9) - BLESS THE BEASTS AND CHILDREN 1971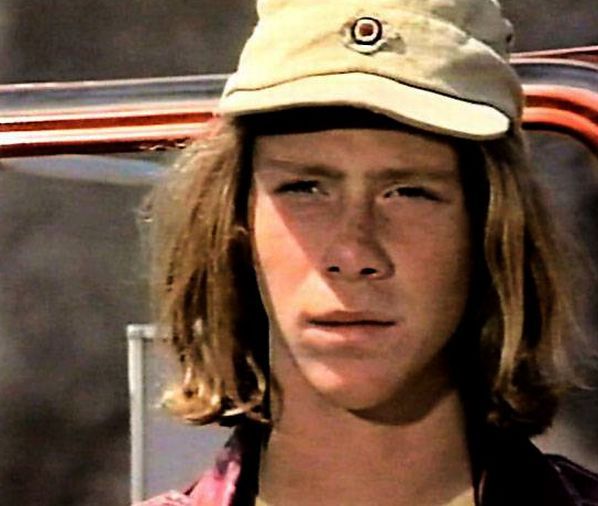 092 (9) - CAPTAINS COURAGEOUS 1937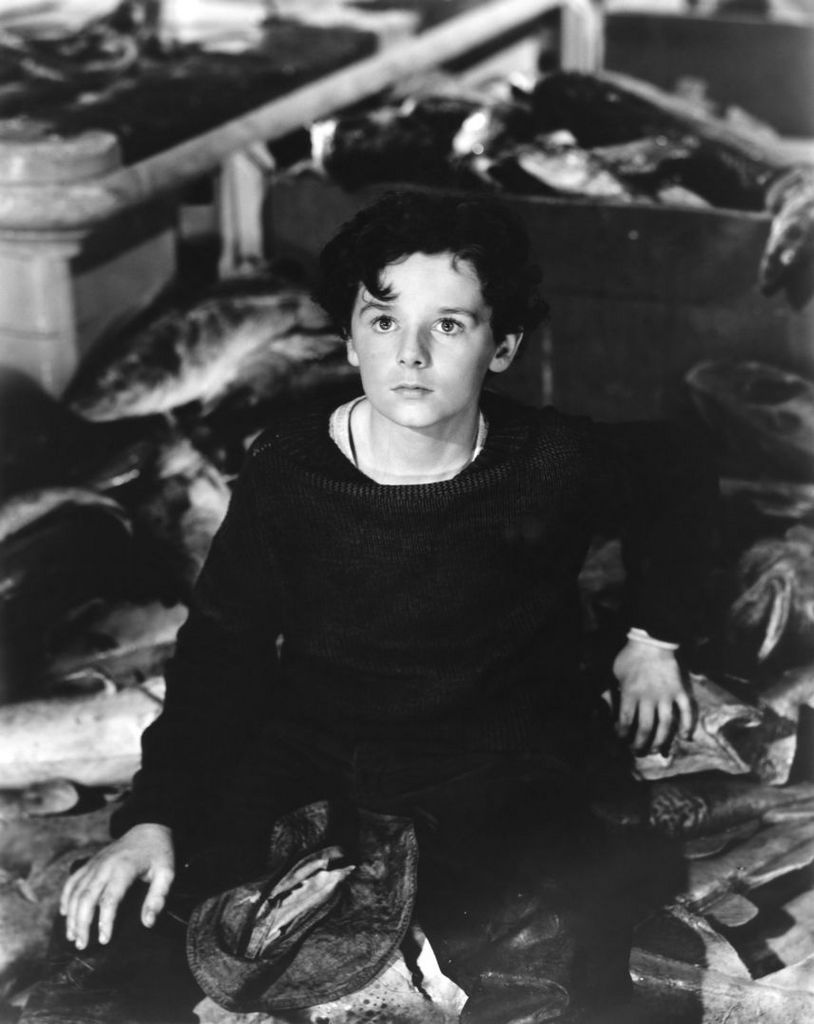 093 (9) - CISKE DE RAT 1984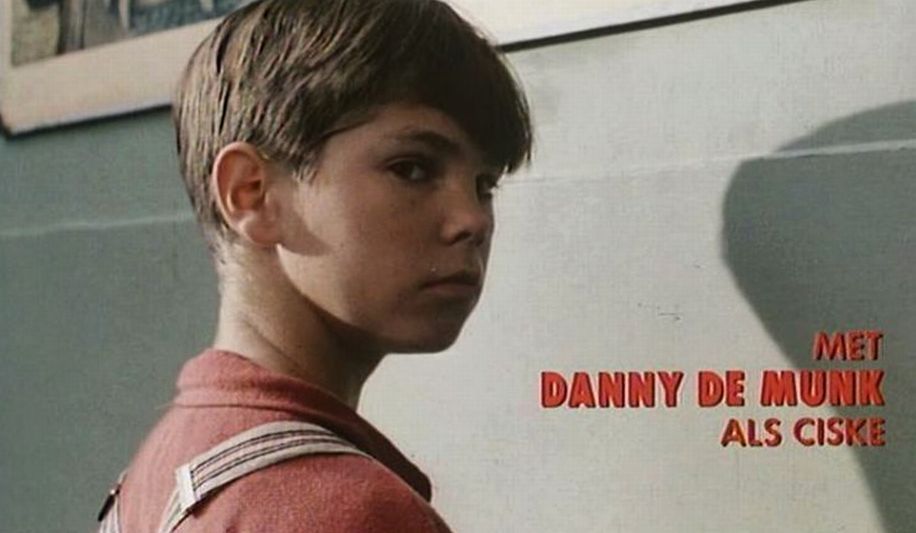 094 (9) - DEATH IN VENICE (MORTE A VENEZIA) 1971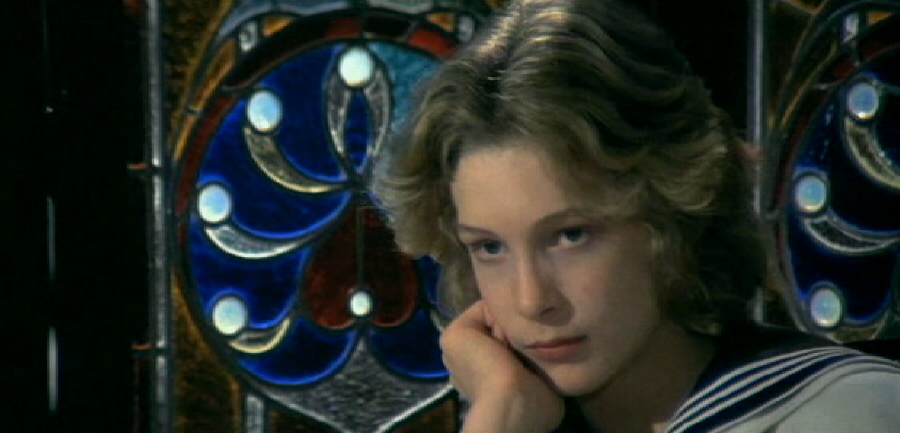 095 (9) - DUMA 2005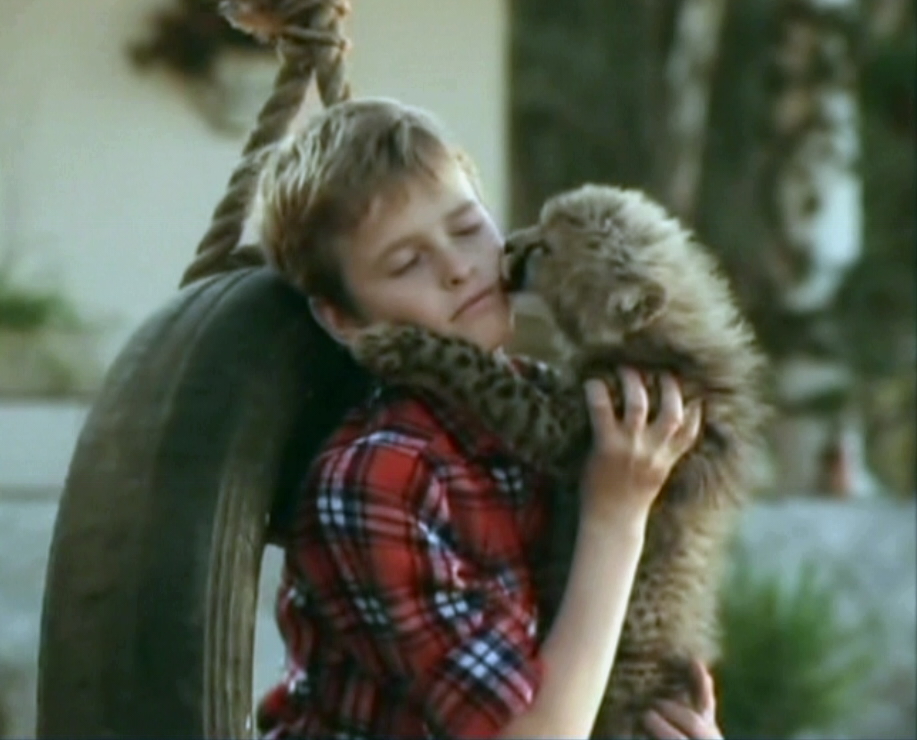 096 (9) - DUTCH (DRIVING ME CRAZY) 1991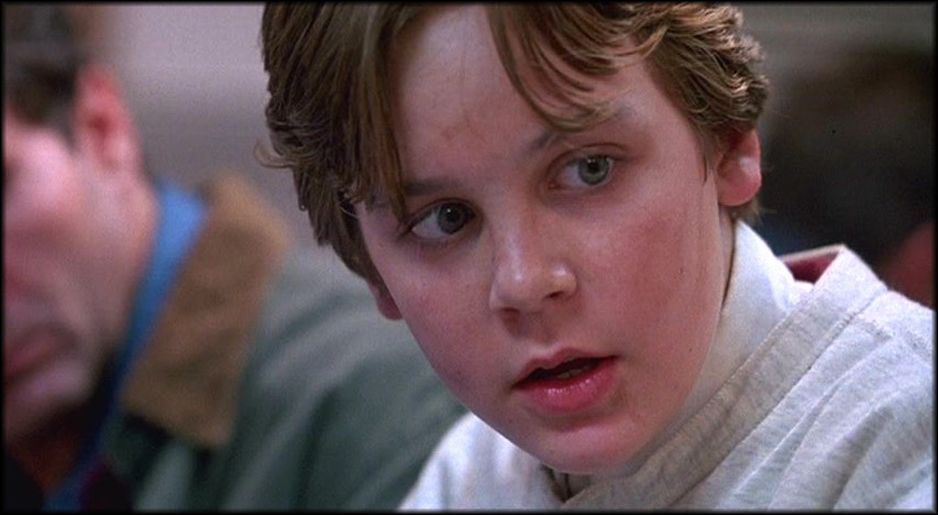 097 (9) - FINDING NEVERLAND 2004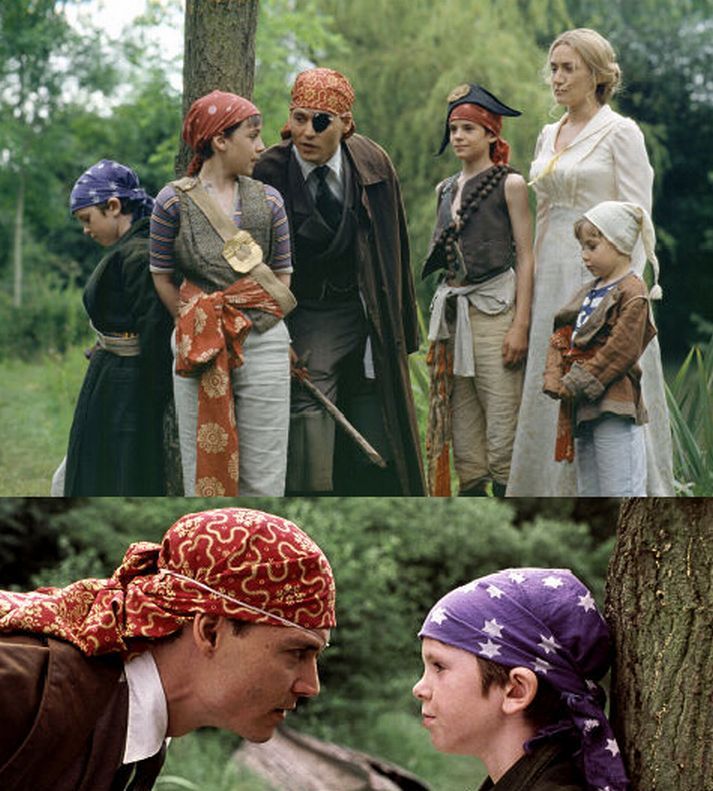 098 (9) - FLIGHT OF THE INNOCENT (LA CORSA DELL'INNOCENTE) 1992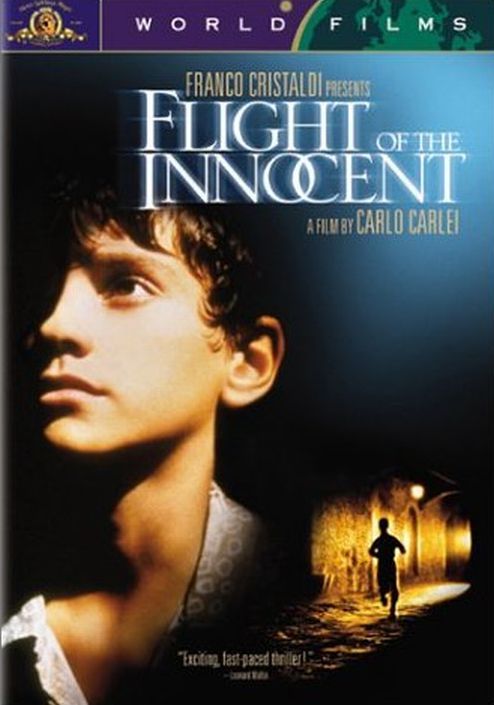 099 (9) - GOOD BOY! 2003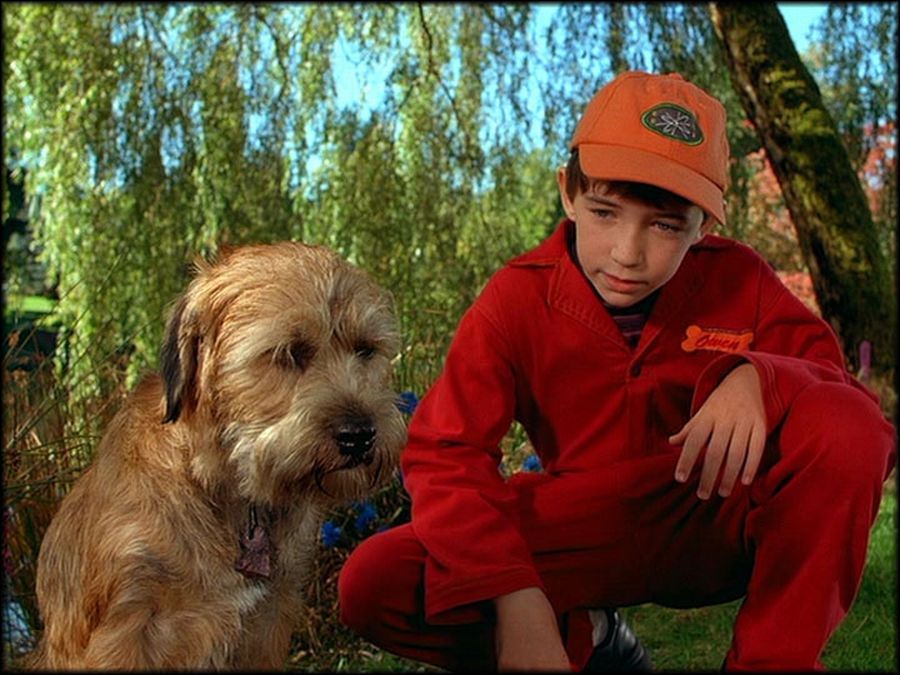 100 (9) - GOODNIGHT, MISTER TOM 1999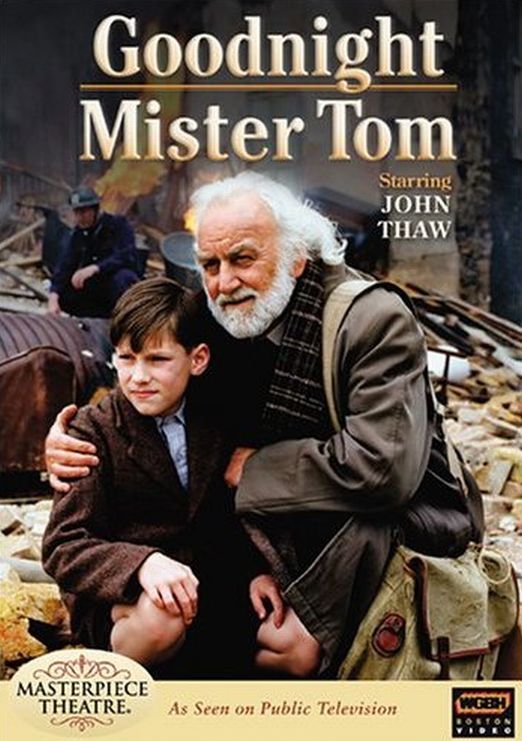 101 (9) - GOONIES, THE 1985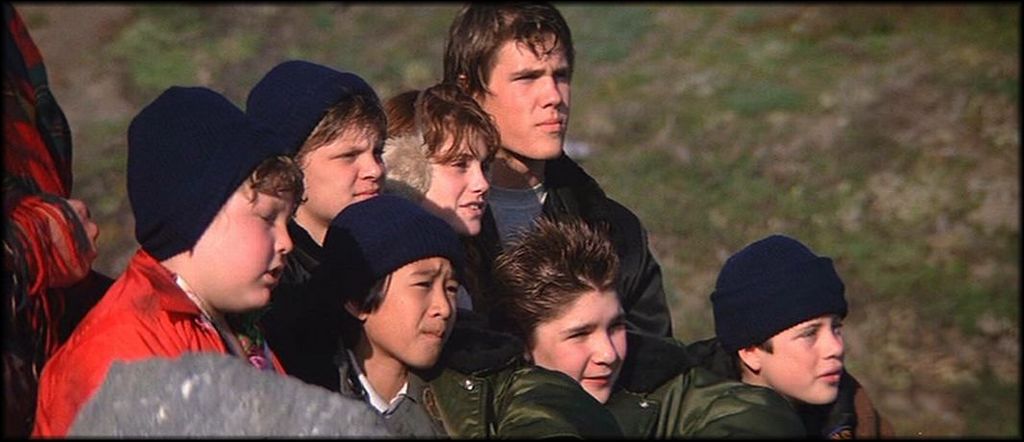 102 (9) - HEART IS DECEITFUL ABOVE ALL THINGS, THE 2006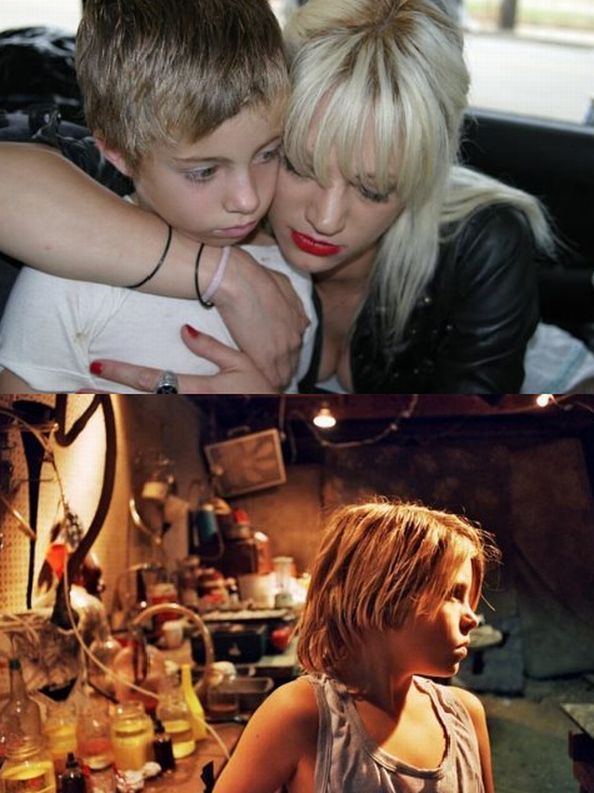 103 (9) - LEMONY SNICKET'S A SERIES OF UNFORTUNATE EVENTS 2004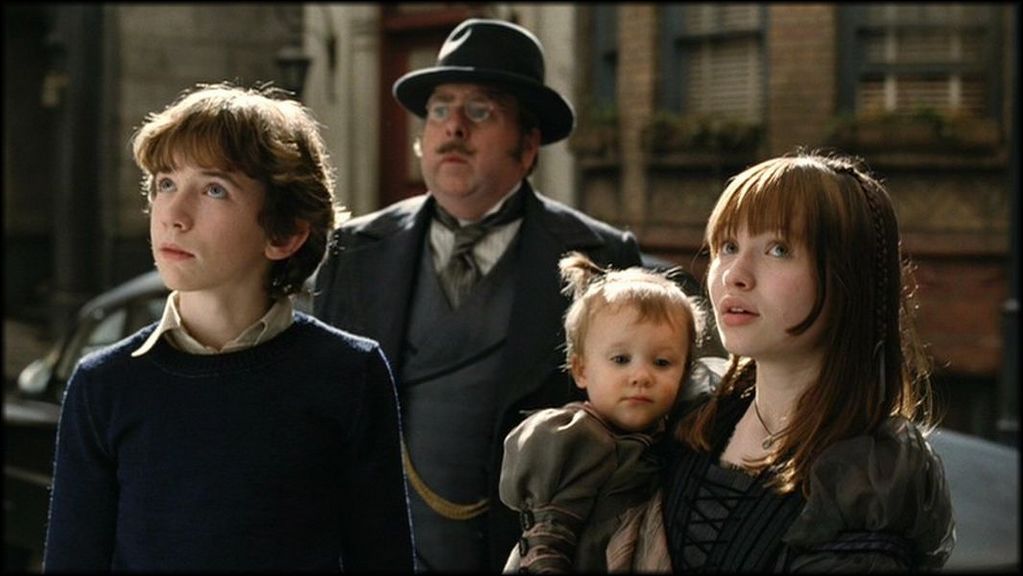 104 (9) - MY LIFE SO FAR 1999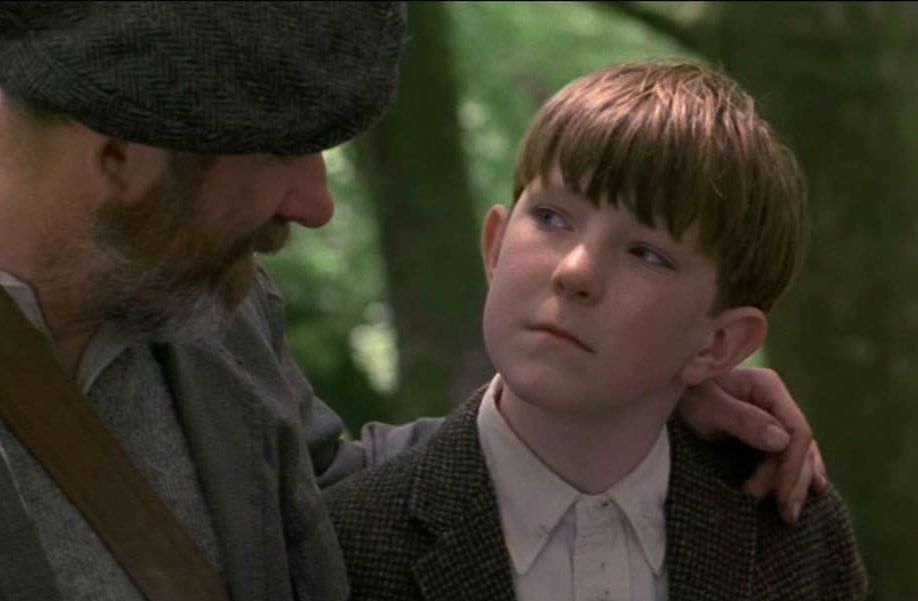 105 (9) - MY MOTHER'S CASTLE (CHÂTEAU DE MA MÈRE, LE) 1990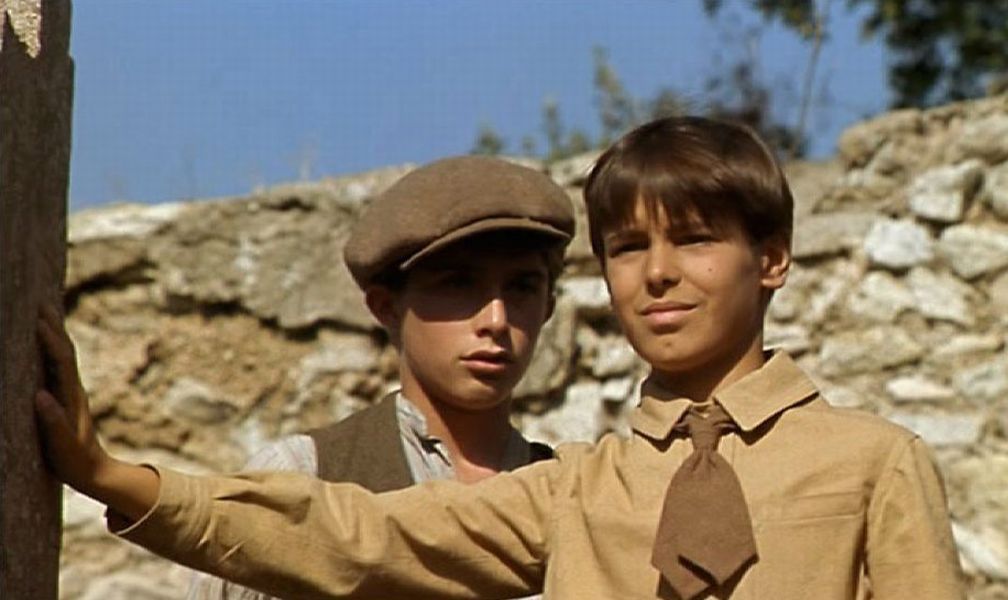 106 (9) - OLD YELLER 1957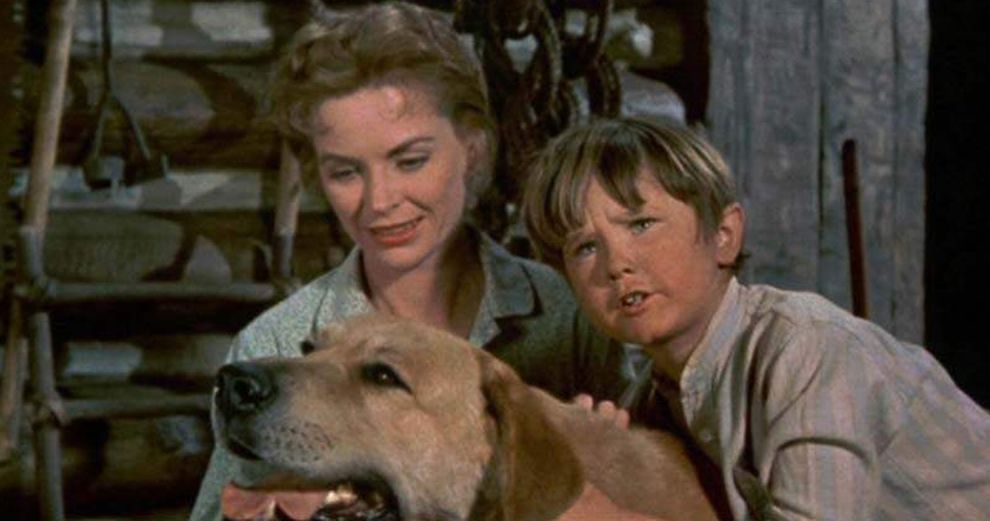 107 (9) - RETURN, THE (VOZVRASHCHENIYE) 2003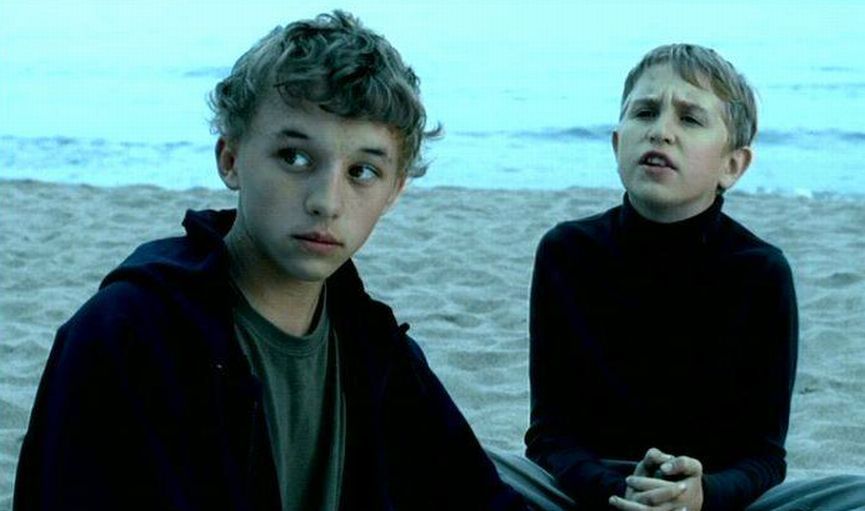 108 (9) - SLEEPERS 1996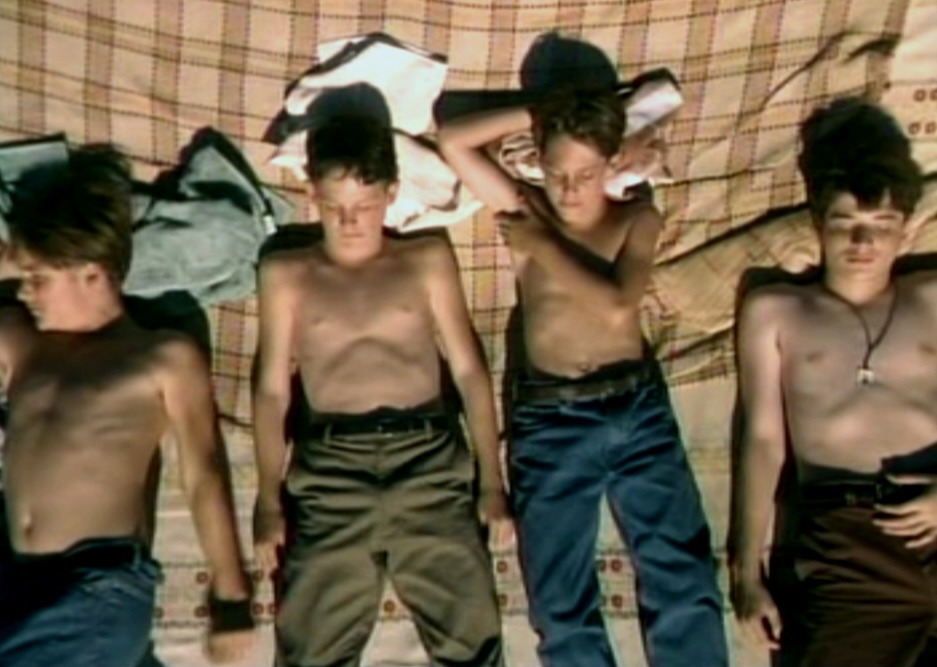 109 (9) - WHERE ESKIMOS LIVE 2002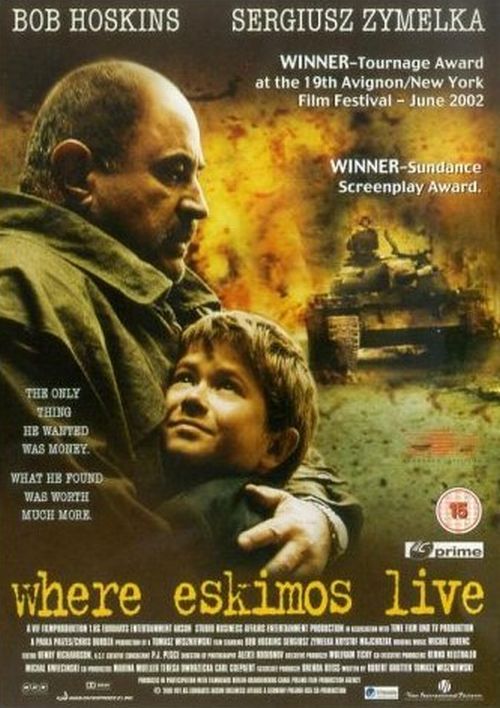 ---
Films That Received at Least Three Votes
TITLE | (COUNTRY OF ORIGIN/YEAR) | NUMBER OF VOTES/RANK
---
2 SONS OF FRANCISCO (2 FILHOS DE FRANCISCO) (Brazil, 2005) 3/262
3:10 TO YUMA (USA, 2007) 4/216
4 DAYS (Canada, 1999 - english) 3/263
400 BLOWS (France, 1959) 13/44
5000 FINGERS OF DR . T (USA, 1953) 3/264
A.I.: ARTIFICIAL INTELLIGENCE (USA, 2001) 17/25
ABOUT A BOY (UK, 2002) 14/36
ADVENTURES OF SHARKBOY & LAVAGIRL (USA, 2005) 7/129
ADVENTURES OF TOM SAWYER, THE (USA, 1938) 7/130
AIR BUD (USA/Canada, 1997) 7/131
ALEXANDER (USA, 2004) 5/179
ALMOST ANGELS (USA, 1962) 3/265
ALMOST FAMOUS (USA, 2000) 10/78
AN ANGEL FOR MAY (UK, 2002) 3/266
ANGELS IN THE OUTFIELD (USA, 1994) 5/180
APT PUPIL (USA, 1998) 8/110
AU REVOIR LES ENFANTS (France, 1987) 20/13
AUGUST RUSH (USA, 2007) 6/159
AUNTIE MAME (USA, 1958) 3/267
BACKDOOR (I PISO PORTA) (Greece, 2000) 3/268
BAD EDUCATION (MALA EDUCACION) (Spain, 2004) 6/160
BAD NEWS BEARS (USA, 1976) 13/45
BEASTMASTER,THE (USA, 1982) 5/181
BELIEVERS, THE (USA, 1987) 7/132
BEST THIEF IN THE WORLD, THE (USA, 2004) 8/111
BILLY ELLIOT (UK, 2000) 25/4
BLACK STALLION (USA, 1979) 20/14
BLAUVOGEL (Germany, 1979) 3/269
BLESS THE BEASTS AND CHILDREN (USA, 1971) 9/91
BLUE BUTTERFLY, THE (Canada/USA, 2004 - english) 4/217
BLUE FIN (Australia, 1978) 3/270
BLUE LAGOON, THE (USA, 1980) 8/112
BOY WHO CRIED BITCH, THE (USA, 1990) 4/218
BOY WITH GREEN HAIR, THE (USA, 1948) 7/133
BOYS OF ST. VINCENT, THE (Canada, 1992 - english) 13/46
BOYS TOWN (USA, 1938) 4/219
BRAM STOKER'S SHADOW BUILDER (Canada/USA, 1998 - english) 3/271
BREAKING AWAY (USA, 1979) 3/272
BRIDGE TO TERABITHIA (USA, 2007) 8/113
BROTHERS LIONHEART, THE (Sweden, 1977) 3/273
BROWNING VERSION, THE (UK, 1994) 8/114
BUITENSPEL (Belgium, 2005) 3/274
BUSHWHACKED (USA, 1995) 3/275
BUTCHER BOY (Ireland, 1997) 7/134
C.R.A.Z.Y. (Canada, 2005 - french) 3/276
CAMP NOWHERE (USA, 1995) 4/220
CAPTAINS COURAGEOUS (USA, 1937) 9/92
CEMENT GARDEN, THE (UK, 1993) 5/182
CENTRAL STATION (Brazil, 1998) 16/30
CHAMP, THE (USA, 1979) 14/37
CHARLIE & THE CHOCOLATE FACTORY (USA/UK, 2005) 5/183
CHILDREN'S ISLAND (BARNENS O) (Sweden, 1980) 10/79
CHILDSTAR (Canada, 2004 - english) 3/277
CHITTY CHITTY BANG BANG (UK, 1968) 4/221
CHORISTES, LES (France, 2004) 15/33
CHRISTMAS STORY, A (USA, 1983) 8/115
CHRONICLES OF NARNIA, THE (USA, 2005) 12/51
CINEMA PARADISO (Italy, 1988) 10/80
CISKE DE RAT (Netherlands, 1984) 9/93
CITY OF GOD (Brazil, 2002) 3/278
CLASS TRIP (France, 1998) 5/184
CLIENT, THE (USA, 1994) 14/38
CLOSE TO LEO (France, 2002) 6/161
COME AND SEE (IDI I SMOTRI) (Russia, 1985) 5/185
CONRAD BOYS, THE (USA, 2006) 4/222
CRISSCROSS (USA, 1992) 20/15
CROSS MY HEART AND HOPE TO DIE (Norway, 1994) 3/279
CURE, THE (USA, 1995) 23/7
D.A.R.Y.L. (UK/USA, 1985) 22/9
DANGEROUS LIVES OF ALTAR BOYS, THE (USA, 2002) 4/223
DAREMO SHIRANAI (NOBODY KNOWS) (Japan, 2004) 8/116
DAVID COPPERFIELD (USA, 1935) 4/224
DAZED AND CONFUSED (USA, 1993) 4/225
DEAR FRANKIE (UK, 2005) 11/61
DEATH IN VENICE (Italy, 1971 - italian/english/french) 9/94
DEK HOR (DORM) (Thailand, 2006) 4/226
DENNIS THE MENACE (USA, 1993) 3/280
DEVIL'S BACKBONE (EL ESPINAZO DEL DIABLO) (Spain/Mexico, 2001) 12/52
DEVIL'S PLAYGROUND, THE (Australia, 1976) 8/117
DIGGER (Canada, 1993 - english) 3/281
DROMMEN (WE SHALL OVERCOME) (Denmark, 2006) 6/162
DUMA (USA, 2005) 9/95
DUTCH (USA, 1991) 9/96
E.T. THE EXTRA-TERRESTRIAL (USA, 1982) 19/17
EARTHLING (Australia/USA, 1980) 11/62
EDGES OF THE LORD (USA/Poland, 2001) 13/47
EDUCATION OF LITTLE TREE, THE (Canada, 1997 - english) 6/163
EL BOLA (Spain, 2000) 7/135
ELEPHANT (USA, 2003) 3/282
EMPIRE OF THE SUN (USA, 1987) 29/2
END OF THE SPEAR (USA, 2006) 3/283
ENTRUSTED (UK, 2003) 8/118
ESCAPE ARTIST, THE (USA, 1982) 3/284
EXPLORERS (USA, 1985) 15/34
FALLEN IDOL, THE (UK, 1948) 4/227
FANNY AND ALEXANDER (Sweden, 1983 - swedish/german) 10/81
FINDING NEVERLAND (UK, 2004) 9/97
FIRE THAT BURNS, THE (France, 1997) 5/186
FIRST DO NO HARM (USA, 1996) 4/228
FIVE CHILDREN AND IT (UK, 2004) 4/229
FLIGHT OF THE INNOCENT (LA CORSA DELL'INNOCENTE) (Italy, 1992) 9/98
FLIGHT OF THE NAVIGATOR (USA, 1986) 12/53
FLIPPER (USA, 1963) 7/136
FLIPPER (USA, 1996) 6/164
FLIPPER'S NEW ADVENTURE (USA, 1964) 3/285
FOLLOW ME BOYS! (USA, 1966) 3/286
FOOL KILLER, THE (USA, 1965) 3/287
FOR A LOST SOLDIER (Netherlands, 1994) 21/10
FORBIDDEN GAMES (France, 1952) 5/187
FORE STORMEN (Sweden, 2000) 11/63
FORREST GUMP (USA, 1994) 5/188
FREE WILLY (USA, 1993) 12/54
GINOSTRA (USA/Italy, 2002 - english) 3/288
GLADIATOR (UK/USA, 2000) 4/230
GLASSKAR (Norway/Sweden, 2002) 3/289
GO-BETWEEN, THE (UK, 1971) 7/137
GOOD BOY! (USA, 2003) 9/99
GOOD SON, THE (USA, 1993) 15/35
GOODNIGHT MR. TOM (UK, 1999) 9/100
GOONIES, THE (USA, 1985) 9/101
GRAND HIGHWAY (LE GRAND CHEMIN) (France, 1987) 11/64
GREAT EXPECTATIONS (UK, 1946) 4/231
GREAT EXPECTATIONS (USA, 1998) 3/290
HEART IS DECEITFUL ABOVE ALL THINGS (USA, 2006) 9/102
HEARTS IN ATLANTIS (USA, 2001) 7/138
HIDEAWAY, THE (MOV OG FUNDER) (Denmark, 1991) 3/291
HIGH LONESOME (A FATHER FOR CHARLIE) (USA, 1995) 5/189
HOLES (USA, 2003) 6/165
HOME ALONE (USA, 1990) 14/39
HOOT (USA, 2006) 5/190
HOPE AND GLORY (UK, 1987) 17/26
HOW TO EAT FRIED WORMS (USA, 2006) 5/191
I AM DAVID (USA, 2003) 11/65
I KNOW MY FIRST NAME IS STEVEN (USA, 1988) 8/119
IF.... (UK, 1968) 5/192
I'LL REMEMBER APRIL (USA, 1999) 4/232
I'M NOT SCARED (IO NON HO PAURA) (Italy, 2003) 19/18
IN ORANGE (IN ORANJE) (Netherlands, 2004) 10/82
INNOCENT VOICES (Mexico, 2004) 5/193
ISLAND ON BIRD STREET (Denmark/UK, 1997 - english) 11/66
ITALIANETZ (THE ITALIAN) (Russia, 2005) 3/292
JACQUOT DE NANTES (France, 1991) 6/166
JACQUOU LE CROQUANT (France, 2007) 5/194
JET BOY (Canada, 2001 - english) 12/55
JOE THE KING (USA, 1999) 17/27
JOURNEY (USA, 1995) 3/293
JUNGLE 2 JUNGLE (USA, 1996) 7/139
JURASSIC PARK (USA, 1993) 5/195
JUST A DREAM (USA, 2002) 5/196
KENNY & CO. (USA, 1976) 3/294
KES (UK, 1969) 18/20
KID, THE (USA, 1921) 5/197
KIDS (USA, 1995) 3/295
KILLER KID (BOY FROM LEBANON) (France, 1994) 3/296
KIM (USA, 1950) 3/297
KING OF THE HILL (USA, 1993) 11/67
KISSING PLACE, THE (USA, 1990) 4/233
KONRAD (USA, 1985) 3/298
KRAMER VS KRAMER (USA, 1979) 4/234
L.I.E. (USA, 2001) 17/28
LADY IN WHITE (USA, 1988) 6/167
LASSIE (USA, 1994) 4/235
LAST ACTION HERO (USA, 1993) 3/299
LAST FLIGHT OF NOAH'S ARK, THE (USA, 1980) 3/300
LEMONY SNICKET'S A SERIES OF UNFORTUNATE EVENTS (USA, 2004) 9/103
LÉOLO (Canada, 1992 - french) 18/21
LESSONS AT THE END OF SPRING (Russia, 1989) 4/236
LIFE IS BEAUTIFUL (LA VITA E BELLA) (Italy, 1997) 3/301
LITTLE BIG LEAGUE (USA, 1994) 4/237
LITTLE FUGITIVE (USA, 1953) 3/302
LITTLE INDIAN, BIG CITY/UN INDIAN DANS LA VILLE (France, 1994) 4/238
LITTLE MAN TATE (USA, 1991) 4/239
LITTLE MANHATTAN (USA, 2005) 3/303
LITTLE ROMANCE, A (France, 1979 - french/english) 3/304
LOCAL BOYS (USA, 2002) 10/83
LORD OF THE FLIES (UK, 1963) 29/3
LUCAS (USA, 1986) 12/56
LUMINOUS MOTION (USA, 1998) 5/198
LUNA, LA (Italy/USA, 1979 - italian/english) 3/305
MA VIE EN ROSE (France, 1997) 7/140
MACHUCA (Chile, 2004) 4/240
MALENA (Italy, 2000) 3/306
MAN WITHOUT A FACE (USA, 1993) 18/22
MARTIN'S DAY (Canada, 1984 - english) 4/241
MASTER AND COMMANDER (USA, 2003) 6/168
MASTERMINDS (USA, 1997) 4/242
MAYA (USA, 1966) 5/199
MEAN CREEK (USA, 2004) 7/141
MEATBALLS (Canada, 1979 - english) 5/200
MESSAGE IN A CELLPHONE (USA, 2000) 3/307
MICKYBO & ME (UK, 2004) 8/120
MILK MONEY (USA, 1994) 7/142
MILLIONS (UK, 2004) 7/143
MIRAGE (ILUZIJA) (Republic of Macedonia, 2004) 7/144
MISUNDERSTOOD (USA, 1984) 5/201
MOSQUITO COAST, THE (USA, 1986) 17/29
MOTORAMA (USA, 1991) 11/68
MR. BEAN'S HOLIDAY (UK, 2007) 5/202
MUDGE BOY, THE (USA, 2003) 3/308
MURMUR OF THE HEART (France, 1971) 13/48
MY FAMILY AND OTHER ANIMALS (UK, 2005) 3/309
MY FATHER'S GLORY (France, 1990) 20/16
MY LIFE AS A DOG (Sweden, 1985) 16/31
MY LIFE SO FAR (UK, 1999) 9/104
MY MOTHER'S CASTLE (France, 1990) 9/105
MY NAME IS IVAN (IVAN'S CHILDHOOD) (Russia, 1962) 11/69
MY SIDE OF THE MOUNTAIN (USA, 1969) 5/203
MYSTERIOUS SKIN (USA, 2004) 12/57
NEVERENDING STORY (Germany/USA, 1984 - english) 25/5
NEWSIES (USA, 1992) 5/204
NIGHT OF THE HUNTER (USA, 1955) 8/121
NORTH (USA, 1994) 4/243
NOVECENTO (1900) (Italy, 1976) 4/244
OLD YELLER (USA, 1957) 9/106
OLIVER TWIST (UK, 1948) 8/122
OLIVER TWIST (UK, 2005) 8/123
OLIVER! (UK, 1968) 10/84
OPAL DREAM (Australia, 2005) 5/205
OTHER, THE (USA, 1972) 4/245
OUTSIDERS, THE (USA, 1983) 7/145
OVER THE EDGE (USA, 1979) 8/124
PAINTED HOUSE, A (USA, 2003) 11/70
PARADISE (USA, 1991) 7/146
PARENTHOOD (USA, 1989) 4/246
PATRIOT, THE (USA, 2000) 5/206
PAY IT FORWARD (USA, 2000) 14/40
PELLE THE CONQUEROR (Denmark/Sweden, 1988) 24/6
PETER PAN (USA/UK, 2003) 21/11
PIXOTE (Brazil, 1981) 14/ 41
POPI (USA, 1969) 10/85
PORTES TOURNANTES (REVOLVING DOORS) (Canada, 1988 - french) 3/310
POWER OF ONE, THE (Australia, 1992) 8/125
PRINCE AND THE PAUPER, THE (UK/Hungary, 2000 - english) 3/311
PURE (UK, 2003) 8/126
RADIO FLYER (USA, 1992) 18/23
RAILS & TIES (USA, 2007) 3/312
RATCATCHER (UK, 1999) 7/147
RED BALLOON, THE (LE BALLON ROUGE) (France, 1956) 3/313
REDNECK (SENZA RAGIONE) (Italy/UK, 1973 - english) 3/314
REFLECTING SKIN, THE (Canada/UK, 1990) 5/207
REIVERS, THE (USA, 1969) 4/247
RESPIRO (Italy, 2003) 5/208
RETURN, THE (Russia, 2003) 9/107
REVOLTE DES ENFANTS, LA (France, 1992) 5/209
RIVER OF NO RETURN (USA, 1954) 4/248
RIVER WILD, THE (USA, 1994) 7/148
ROAD TO PERDITION (USA, 2002) 11/71
ROCKING HORSE WINNER, THE (UK, 1949) 3/315
ROOKIE OF THE YEAR (USA, 1993) 3/316
RUMOR OF ANGELS, A (USA, 2002) 11/72
RUNNING ON EMPTY (USA. 1988) 12/58
SAINT RALPH (Canada, 2005 - english) 11/73
SANDLOT, THE (USA, 1993) 13/49
SATYRICON (Italy, 1970 - italian/latin) 3/317
SAVAGE SAM (USA, 1963) 3/318
SCHOOL OF ROCK, THE (USA, 2003) 3/319
SEARCH, THE (Switzerland/USA, 1948 - english) 5/210
SEARCHING FOR BOBBY FISCHER (USA, 1993) 16/32
SECOND BEST (UK/USA, 1994) 21/12
SECONDHAND LIONS (USA, 2003) 7/149
SECRET GARDEN, THE (UK, 1993) 4/249
SECRETOS DEL CORAZON (SECRETS OF THE HEART) (Spain, 1997) 3/320
SHADOWLANDS (UK, 1993) 6/169
SHADRACH (USA, 1998) 11/74
SHANE (USA, 1953) 7/150
SHILOH (USA, 1997) 5/211
SHIPWRECKED (Norway/Sweden, 1990 - english) 10/86
SIMON BIRCH (USA, 1998) 11/75
SIXTH SENSE (USA, 1999) 18/24
SKIPPED PARTS (USA, 2000) 4/250
SLEEPERS (USA, 1996) 9/108
SLING BLADE (USA, 1996) 19/19
SLINGSHOT, THE (Denmark/Sweden, 1993) 8/127
SMALL CHANGE (France, 1976) 7/151
SNOW IN AUGUST (Canada, 2001 - english) 4/251
SONG FOR A RAGGY BOY (Ireland/UK, 2003) 10/87
SPANISH GARDENER, THE (UK, 1956) 3/321
SQUID AND THE WHALE, THE (USA, 2005) 12/59
STAND BY ME (USA, 1986) 33/1
STAR KID (USA, 1998) 3/322
STOLEN CHILDREN (IL LADRO DI BAMBINI) (Italy, 1992) 4/252
STOLEN SUMMER (USA, 2002) 6/170
STORM BOY (Australia, 1976) 6/171
SWING (France, 2002) 6/172
SWISS FAMILY ROBINSON (USA, 1960) 7/152
TENDER COUSINS (TENDRES COUSINES) (France, 1980) 4/253
TERMINATOR 2: JUDGMENT DAY (USA, 1991) 11/76
TESTAMENT (USA, 1983) 10/88
TESTIMONY OF TALIESIN JONES (SMALL MIRACLES) (UK, 2000) 5/212
THIEF LORD, THE (UK, 2006) 4/254
THIS BOY'S LIFE (USA, 1993) 14/42
THIS SPECIAL FRIENDSHIP (LES AMITIÉS PARTICULIÈRES) (France, 1964) 3/323
THREE WISHES (USA, 1995) 5/213
TIME BANDITS (UK, 1981) 6/173
TO KILL A MOCKINGBIRD (USA, 1962) 13/50
TOM & THOMAS (Netherlands/UK, 2002 - english) 5/214
TOM BROWN'S SCHOOL DAYS (UK, 2005) 6/174
TOM SAWYER (USA, 1973) 7/153
TOY SOLDIERS (USA, 1991) 3/324
TREASURE ISLAND (UK/USA, 1950) 3/325
TREASURE OF LOST CANYON, THE (USA, 1952) 3/326
TWELVE AND HOLDING (USA, 2005) 7/154
UNDERTOW (USA, 2005) 14/43
UNSTRUNG HEROES (USA, 1995) 3/327
VICE VERSA (USA, 1988) 3/328
VIDA Y COLOR (LIFE IN COLOR) (Spain, 2005) 3/329
VILLAGE OF THE DAMNED (UK/USA, 1960) 3/330
VITO AND THE OTHERS (Italy,1992) 7/55
WALKABOUT (UK, 1971) 10/89
WALKING ACROSS EGYPT (USA,1999) 3/331
WAR OF THE BUTTONS (France, 1963) 6/175
WAR OF THE BUTTONS (UK, 1994 7/157
WAR, THE (USA, 1994) 7/156
WAY HOME, THE (JIBEURO) (Korea, 2002) 5/215
WHALE RIDER (New Zealand, 2003) 3/332
WHAT THE PEEPER SAW (DIABOLICA MALICIA) (Spain/UK, 1972 - english) 4/255
WHAT'S EATING GILBERT GRAPE? (USA, 1993) 6/176
WHEN ANDREW CAME HOME (TAMING ANDREW) (USA, 2000) 3/333
WHERE ESKIMOS LIVE (Poland/UK, 2002 – english) 9/109
WHERE THE RIVER RUNS BLACK (USA, 1986) 8/128
WHITE MANE (CRIN-BLANC) (France, 1953) 3/334
WHOEVER SLEW AUNTIE ROO? (UK, 1972) 4/256
WIDE AWAKE (USA, 1998) 11/77
WILD AMERICA (USA, 1997) 4/257
WILD CHILD, THE (France, 1969) 3/335
WILD TIGERS I HAVE KNOWN (USA, 2006) 6/177
WILDEN KERLE II, DIE (Germany, 2005) 6/178
WILDEN KERLE, DIE (Germany, 2003) 4/258
WILLIE WONKA AND THE CHOCOLATE FACTORY (USA, 1971) 3/336
WINDOW, THE (USA, 1949) 3/337
WITNESS (USA, 1985) 12/60
WITTE VAN SICHEM, DE (Belgium, 1980) 4/259
WONDROUS OBLIVION (UK, 2006) 4/260
X-MEN: THE LAST STAND (USA/UK, 2006) 4/261
YEAR MY VOICE BROKE, THE (Australia, 1987) 3/338
YEARLING, THE (USA, 1946) 10/90
YOU ARE NOT ALONE (DU ER IKKE ALENE) (Denmark, 1981) 23/8
YOU'RE MY HERO/MY HERO (ERES MI HEROE) (Spain, 2003) 7/158


---